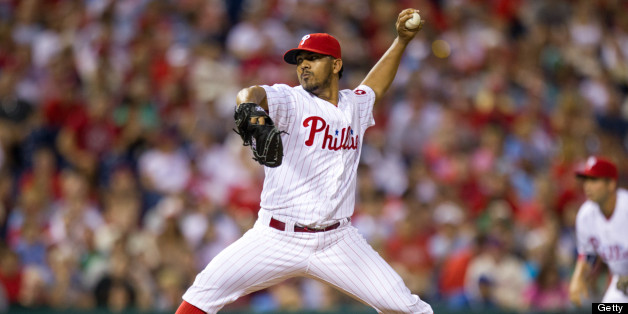 Philadelphia Phillies pitcher Antonio Bastardo was one of 12 players to accept a 50-game suspension for violations of Major League Baseball's Joint Drug Prevention and Treatment Program, the league announced on Monday.
"Obviously, the Phillies are very disappointed to learn of Antonio Bastardo's violation of Major League Baseball's Drug Program. We strongly believe in the Program and look forward to a time when performance enhancing drugs are completely out of baseball. Hopefully the sanctions announced today will bring us closer to that day. We respect the fact that Antonio has acknowledged his serious mistake and accepted his 50-game suspension."
Also on HuffPost:
Media Reactions to Biogenesis Suspensions
SUBSCRIBE AND FOLLOW
Get top stories and blog posts emailed to me each day. Newsletters may offer personalized content or advertisements.
Learn more