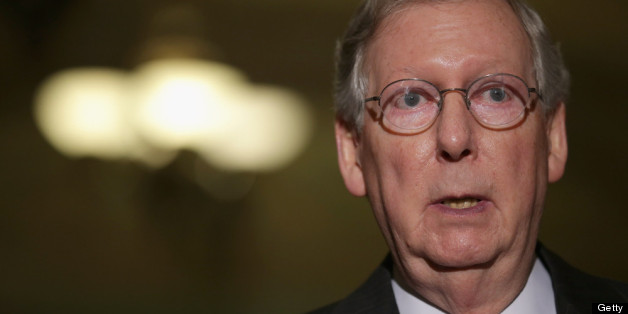 Some citizens are donating sizably to political campaigns despite being dead, a Monday report by USA Today found.
According to USA Today's analysis of Federal Election Commission filings, 32 donors marked as "deceased" have given upwards of $586,000 to congressional candidates, presidential candidates and political parties since Jan. 1, 2009.
The ability of the dead to contribute raised eyebrows last week, when news broke that Kentuckians for Strong Leadership, a super PAC supporting Senate Minority Leader Mitch McConnell (R-Ky.), had received a $100,000 contribution from GOP mega-donor Bob Perry on June 3. The problem was that Perry had passed away nearly two months before.
The super PAC attributed the error to a computer glitch and filed an updated FEC report that said the donation had actually been received the day before Perry died.
Perry, founder of a Houston-based construction company, was a prominent Republican donor. He contributed $10 million to Restore Our Future, a Mitt-Romney affiliated super PAC, and, as of 2011, had given Texas Gov. Rick Perry (R) approximately $2.5 million over the course of the latter's political career. (They were no relation.)
The Bob Perry mishap is hardly the first revelation of dead donors apparently making contributions. In 2011, Open Secrets Blog wrote that Joan Snyder Holmes had managed to contribute a total of $7,500 to the Tea Party Express political action committee some two years after her death. It turned out the contributions were likely donations over the legal limit that were made by her husband, Lee Holmes, using a joint credit card and improperly attributed to her.
USA Today also reported that the Democratic National Committee had raked in more than $245,000 from deceased donors, making it the biggest beneficiary of donations from the departed.
ALSO ON HUFFPOST:
2014 Election: $500,000-Plus Super PAC Donors