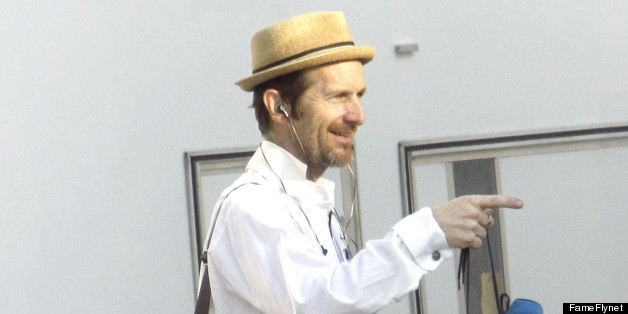 Check out Denis O' Hare, who was nominated for an Emmy for his performance as Larry Harvey in Season 1 of "American Horror Story," and Lily Rabe, who played Season 1's Nora Montgomery and the devilish Sister Mary Eunice in Season 2, "Asylum," in costume below.
Paulson announced she'll be playing Cordelia, the daughter of Lange's character Fiona, who's a witch. Executive producer Tim Minear noted that not all of the "American Horror Story: Coven" characters will be witches, despite the title.
"All these women are playing very iconic, very strong female characters," he added. Bassett revealed she joins the show as New Orleans' 1800s Voodoo queen Marie Laveau, while Bates will play, as rumored, 1830s New Orleans socialite and serial killer Madame LaLaurie.
Minear added that unlike "American Horror Story's" psychologically disturbing "Asylum" season, the third season will be a bit more comedic. "The fun quotient is higher this year ... There is a lot of humor and we're embracing a kind of velocity and fun with the series ... I feel that it might be a little more welcoming to an audience," he said, adding, "Some of the bigger themes this year are oppression of minorities of all kinds, and within that idea, minority groups going after each other and doing the work of the larger culture ... While there is a strong feminist theme that runs throughout 'Coven,' there are themes of race and themes of oppression, and themes of family -- especially mothers and daughters."
"American Horror Story: Coven" premieres in October on FX.
SUBSCRIBE AND FOLLOW
Get top stories and blog posts emailed to me each day. Newsletters may offer personalized content or advertisements.
Learn more