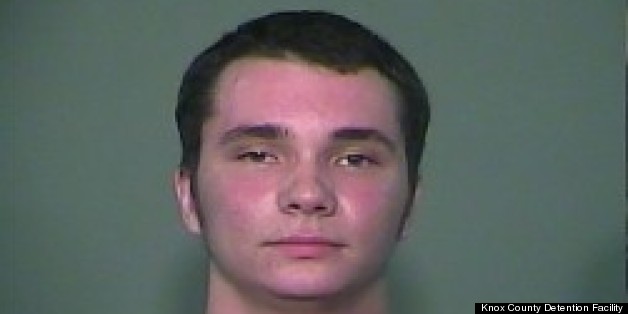 Drunks make for awful drivers and worse thieves. They're pretty good at dumb excuses, though.
Joseph Michael Hall, a 19-year-old Tennessee man, was arrested Sunday and charged with felony theft and a short list of misdemeanors after he allegedly got drunk and stole a Bobcat front-loading utility vehicle from a Knoxville-area nursery.
But according to an arrest warrant obtained by the Knoxville News Sentinel, it was all a case of criminal cover-up.
"Mr. Hall stated that he was drunk and that he was trying to hide his nudity by taking the Bobcat," the warrant stated.
Hall allegedly smashed the vehicle through a chain link fence at the nursery and tried to drive it home. Authorities caught up with him a few blocks from his residence.
Think that excuse stinks? Bobcat thieves have done worse. In 2012, a Chicago man was arrested after stealing a Bobcat tractor and driving through the front window of a Family Dollar store. Police later apprehended the suspect "with stolen gift cards and two cans of deodorant" in his possession, NBC Chicago reported at the time.
In July, an Iowa man was charged with public intoxication twice in the same day when he stole two cars after being released from jail. He'd been arrested earlier after riding a cart through town.
ALSO ON HUFFPOST:
PHOTO GALLERIES
Dumb Criminals: Mugshot Gallery