Your heart breaks when you see early pictures of Marilyn Monroe, around the time she first became a starlet. It's the light in her eyes. It's a bit like seeing the first act of terrible drama where you know the ending. Titanic, maybe. You want to stop the movie right before disaster hits, but you know it's inevitable.
This early photo, from 1949, is one of those pictures. Here, Marilyn Monroe "gives" a home to the winner of Photoplay Magazine's "Dream House" contest.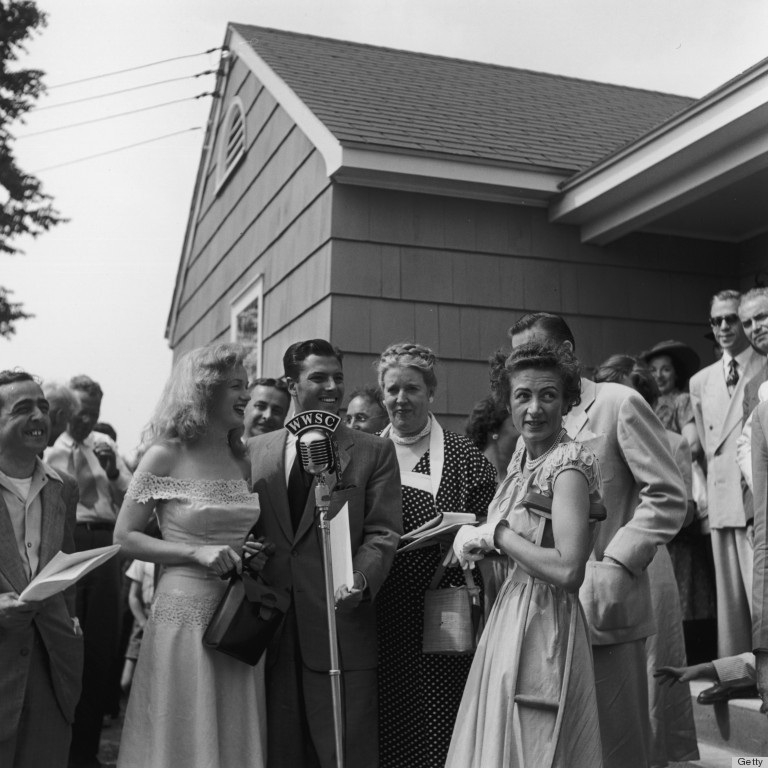 Virginia McAllister won the home, which was located in Warrensburg, New York. Whether or not she wished to live in Warrensburg (or already lived there) is a different story. At this point, 22-year-old Marilyn was in the earliest stages of her career, having only appeared uncredited in forgettable films. The biggest event for her career that year was when a LIFE magazine photographer snapped a few shots while she "trained for her hoped-for movie stardom."
Oh yeah. There was also that pin-up calendar that she posed for that year.
On this day in 1962, Marilyn Monroe passed away. Let's celebrate her life -- not mourn the ending -- with this slideshow.
PHOTO GALLERY
BEFORE YOU GO
The Glamorous Life Of Marilyn Monroe
PHOTO GALLERY
The Glamorous Life Of Marilyn Monroe