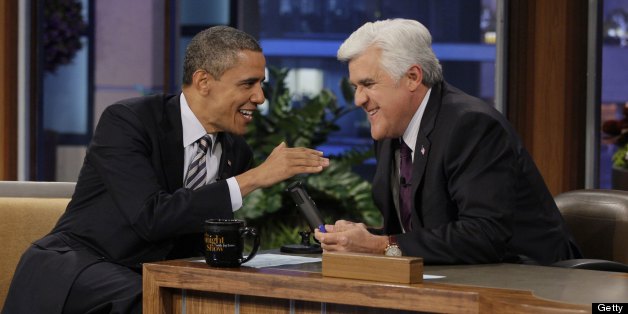 President Obama is coming back to Southern California for a couple days.
Air Force One will land at LAX at about 3:30 p.m. Tuesday, according to the White House schedule. That evening, he'll be appearing on "The Tonight Show with Jay Leno" for his sixth time and third time as President, according to the Los Angeles Times.
It's not clear where he'll be staying the night, so we cannot predict the traffic yet. However, the LA Observed made a few speculations:
Obama usually stays at a hotel in Beverly Hills, but you never know. On his last few campaign trips to SoCal, the disruption has been kept to a minimum, so maybe the feds, CHP and LAPD are getting this down to a science. Optimistic Obamajam potential: moderate.
On Wednesday, the President will travel to Camp Pendleton near San Diego, where he will deliver remarks and visit with military families. He will depart out of LAX mid-afternoon that day.
Check back for further forecast on potential "Obamajam."

PHOTO GALLERY
BEFORE YOU GO
Obama's Handshakes Around The World
PHOTO GALLERY
Obama's Handshakes Around The World