Prince William's Diaper Duty Errand Is Pretty Adorable To Imagine (PHOTOS)
We always knew Prince William would make a great dad.
The Duke of Cambridge made his first post-baby birth appearance this weekend, participating in a polo match with Prince Harry on Saturday. Adorably, the new father was presented with a mini polo mallet for little Prince George after completing the game. Will, already the hands-on parent, asked if the parcel was a package of diapers.
"I've got to pick some up on my way home," he said.
Awww. It looks like Will had a pretty good time getting out of the house, though. He and Harry arrived at the park wearing matching white pants (Will's take was such a dad look), and the two looked quite dapper on those horses. We bet little Georgie will be putting his little polo mallet to use as soon as he's out of those diapers.
While we wait for that to happen, we'll keep swooning over the thought of Will taking on dad duties like strapping George into his car seat and picking up nappies. See William and Harry at this weekend's match below and tell us: Do you really think Will popped into the store on his way home?
PHOTOS: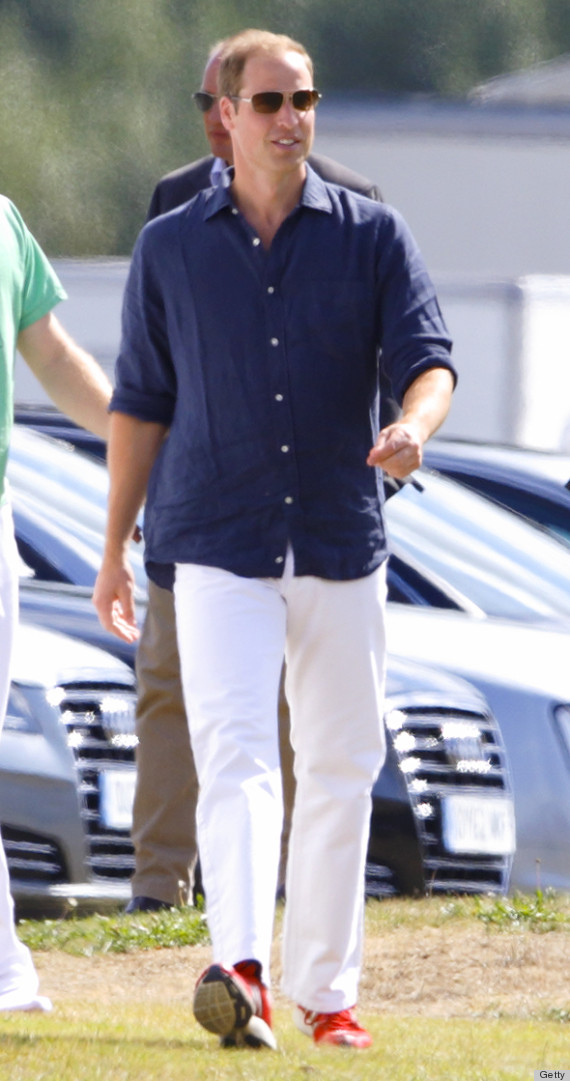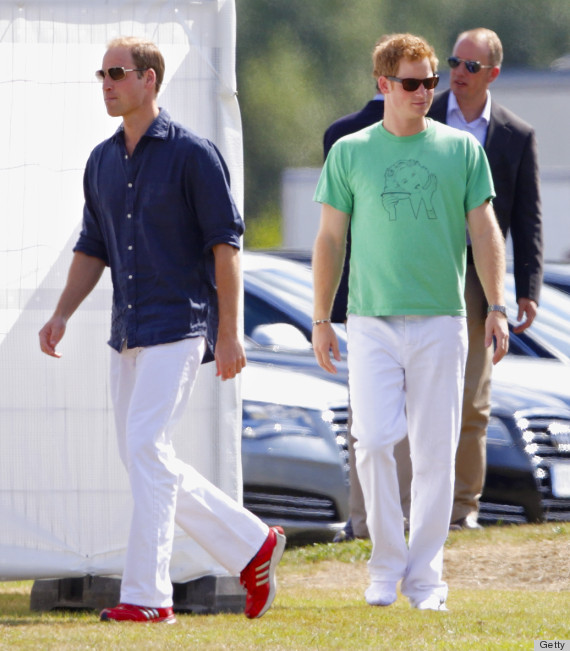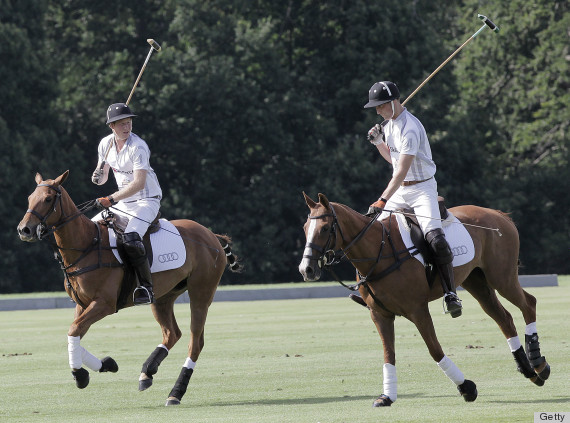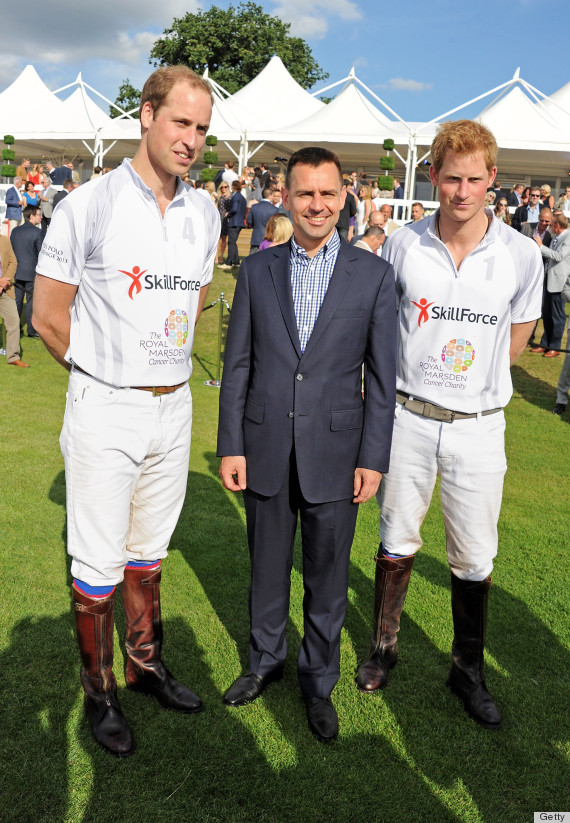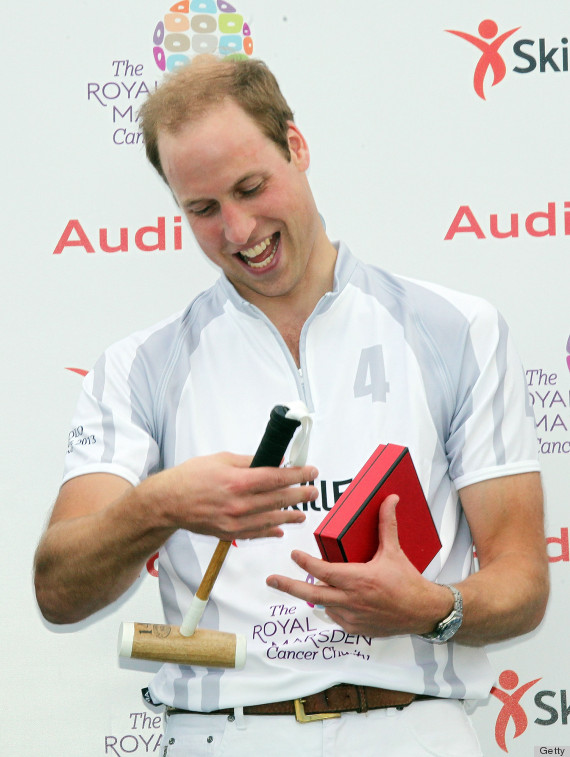 What a good dad:
The 31 Best Pictures Of Prince William
He always rocked the Mary Janes and had the cutest baby style ever.

He proved his athleticism at a very young age.

He also displayed his penchant for hats at a young age.

He can hang with the boys.

He looked absolutely adorable in a matching outfit with Harry (check out those brown T-strap shoes!)

He's a trendsetter -- we would totally wear that awesome satchel/school bag.

He makes funny faces on Disney rides... like all of us.

He loves to ski.

He's a cover star.

He grew up fast... and became very handsome.

He embraces his fans.. and makes a plaid scarf look amazing.

He even looks breathtaking when playing sports.

Is he a model?

He is smart and well-educated.

And can shoot a bow and arrow blindfolded!

And so begins a series of hats...

That's quite a feather.

So furry...

We must say, we think Will can pull of the vintage look a little bit better than Harry...

He is great with kids.

He'll even take selfies with you.

He knows how to get down.

But when he wants to settle down, he makes the best boyfriend.

He is the only groom who looks better in a royal uniform than a traditional tux.

And he knows how to make a kiss epic.

He isn't embarrassed to dress exactly the same as dad.

And he loves to get chummy with Grandma.

Prince William kissing a puppy = SWOON.

This is starting to get ridiculous. He even looks great with glasses.

He goes out to clubs dressed super-casual and comfortable.

He knows how to make the luckiest girl in the world laugh.
Want more? Be sure to check out HuffPost Style on Twitter, Facebook, Tumblr, Pinterest and Instagram at @HuffPostStyle.