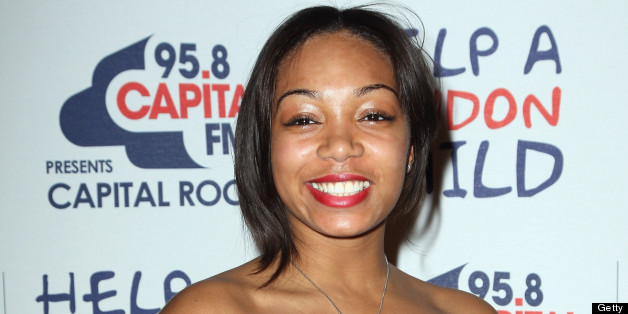 British actress Zaraah Abrahams has been offered the "Woman Lead" in Spike Lee's new film, which the director is funding via Kickstarter. Lee made the announcement on his Kickstarter page on Monday:
I first saw Zaraah in BLACK GIRL IN PARIS, this is a NYU GRAD Thesis Film Directed by Kiandra Parks, a Student of mine. I remember Kiandra screening a rough cut of her film in my NYU Office, as I watched I kept being drawn to the Co-Star, she was dominating this 20 Minute Film. After the screening was done I told Kiandra that "She had a very good film" and "Who is the Co-Star? What is her name? Where did she come from? How did you find her? How come she is the Co-Star and not the lead? I need to get in touch with her." I tracked her down and Zarrah is even better than I thought. If I know anything, I know Young Talent. These are Individuals who have that special something, a true gift from God and they only need the platform, the vehicle to "SHOW DA WORLD" what they got.
Abrahams has previously starred on the television series "Waterloo Road," "Coronation Street" and "Girls in Love." She becomes the first actor cast in Lee's next venture. Lee has said the project is about "human beings who are addicted to blood." Here's more from the director:
This film is a BLOOD THRILLER. It's about people who are not Vampires but nonetheless are BLOOD ADDICTS. It's also a Psychological Thriller. It will work on several different layers. The Audience will be scared, but there will be good amounts of humor too. Like in most of my previous work I like to mix stuff up.
Lee is seeking $1,250,000 in funds for the film. As of this writing, he's earned $671,642 in donations with 16 days to go. Among the film's benefactors is Steven Soderbergh, who pledged $10,000 to the cause.
For more on Lee's project, head to Kickstarter.
PHOTO GALLERY
BEFORE YOU GO
The Films of Spike Lee
PHOTO GALLERY
The Films of Spike Lee