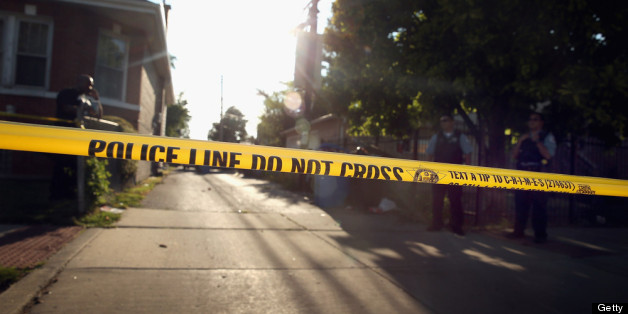 Police are searching for a motive after two brothers were found shot to death in a car on Chicago's Far South Side early Tuesday.
Demetrius Cooper, 35, and Leandre Cooper, 38, were shot around 3:40 a.m. in the 100 block of East 120th Street in the West Pullman neighborhood, according to police.
A teenager witnesses say was the son of one of the victims was spotted ducking the police tape after officials responded to the scene. According to the Tribune, the teen later broke down sobbing on a nearby lawn as friends consoled him.
Friends described the men as family-oriented and loving. Leantae Cooper, 16, described his father, Demetrius, as "supportive and always there" to DNAinfo. "He always came to my sporting events."
SUBSCRIBE AND FOLLOW
Get top stories and blog posts emailed to me each day. Newsletters may offer personalized content or advertisements.
Learn more