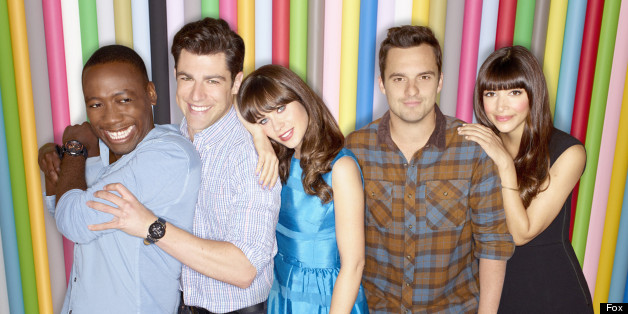 "New Girl" Season 3 will feature the return of Coach, the character played by Damon Wayans Jr. that only appeared in the show's pilot episode.
For Wayans, "New Girl" was in second position to "Happy Endings" and he had to leave the project when ABC renewed his comedy. "Happy Endings" has since been canceled and the Fox series is bringing Wayans back into the fold for a number of episodes. Lamorne Morris, Winston on "New Girl," said he was really excited for Wayans to return to the cast.
"I think we're gonna dive into some of Coach's backstory, maybe, to see why he left the loft, to see why we know each other," Morris told Access Hollywood.
Wayans just wrapped a movie with "New Girl" star Jake Johnson, who told Access Hollywood he can't wait for Wayans to return to the "New Girl" loft.
"I think he's gonna add a lot to the show and I'm excited to see how Coach and Winston mix it up and Coach and Cece, and everybody, just to see what happens," he said.
Another change viewers are looking forward to seeing in Season 3 of "New Girl" is Johnson's character Nick and Zooey Deschanel's Jess' relationship developing. "New Girl" Season 2 finally saw them get together and Deschanel said she's excited about the new story prospects.
"Last season, they pulled Nick and Jess together. This season, they can pull them apart, they can twist them around, they can juggle them. There are all kinds of things they can do once they put them together," she told Vulture. "But we were in a holding pattern where they were keeping us apart all the time. And that made our options in terms of moving our story lines forward limited. So I really think that it's going to be an exciting season."
"New Girl" Season 3 premieres on Tuesday, Sept. 17 at 9 p.m. ET on Fox.
PHOTO GALLERY
BEFORE YOU GO
2013 Renewal Index: Canceled, Renewed & On The Bubble Shows
PHOTO GALLERY
2013 Renewal Index: Canceled, Renewed & On The Bubble Shows