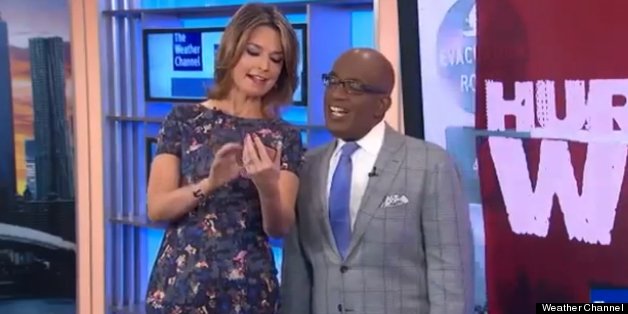 Al Roker made history on Tuesday when he accidentally overslept for the first time in 39 years, and missed his early morning show on the Weather Channel.
On Wednesday, Matt Lauer and Savannah Guthrie dropped by "Wake Up With Al" to make sure he had made it to work, and presented him with some gifts that might help prevent Al from oversleeping again. Al tweeted:
Related on HuffPost:
Savannah Guthrie Style Evolution
SUBSCRIBE AND FOLLOW
Get top stories and blog posts emailed to me each day. Newsletters may offer personalized content or advertisements.
Learn more