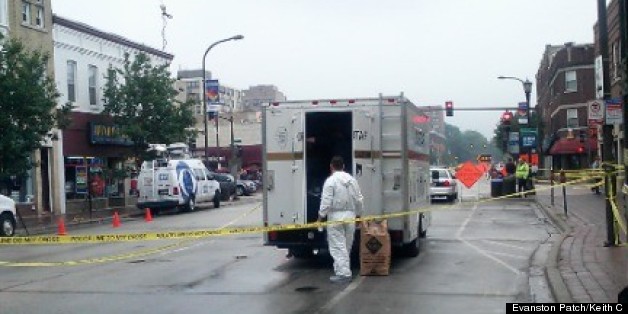 A week after two brothers were found shot to death in the basement of their family's Evanston, Ill. cigar shop, police are now stating the brothers were murdered.
Last week brothers Azim Hakeem, 38, and Mobeen Hakeem, 34, were found shot to death in the basement of Evanston Pipe & Tobacco with the entrance to the store still padlocked shut outside.
"Whoever did this knew there was a basement, which very few people know," the men's sister told the Tribune.
The North Regional Major Crime Task Force Forensic Team finished its examination of the crime scene, though the Hakeem family has told media they've been frustrated by the lack of details coming from police. WGN reports police have no suspects but did take a computer from the family's home.
The forensic team's investigation is still ongoing as they look over evidence, gather data, interview and follow up on tips, the Sun-Times reports. As the wallets of both men have yet to be recovered, police also say they aren't ruling out robbery as a motive.
According to Evanston Patch, a family member posted in a statement taped to the door of a home that is listed online as the Hakeems' address and signed "Farheen Hakeem, daughter, sister and friend." The note reads: "My brothers were gentle, humble men who did not deserve anything like this."
ALSO ON HUFFPOST:
PHOTO GALLERY
BEFORE YOU GO
10 Major Crimes That Shocked America (SLIDESHOW)
PHOTO GALLERY
10 Major Crimes That Shocked America (SLIDESHOW)