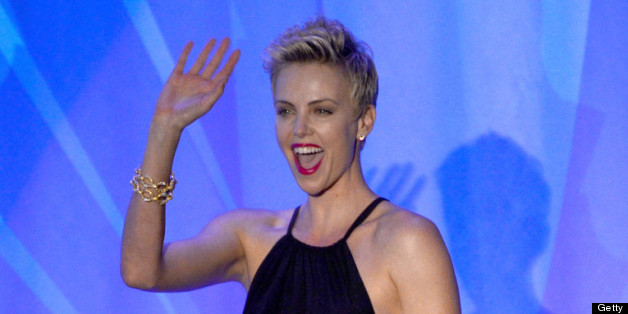 Today is Charlize Theron's 38th birthday, and in her honor it seemed appropriate to round up the 15 reasons why she represents the perfect independent woman for the rest of the world to admire and imitate. Here are the many reasons we want to learn to channel her feminine ferocity.
1. She helped save a security guard's life at the 2013 Oscars while he was having a seizure.
2. She doesn't need a man accompanying her to attend sporting events.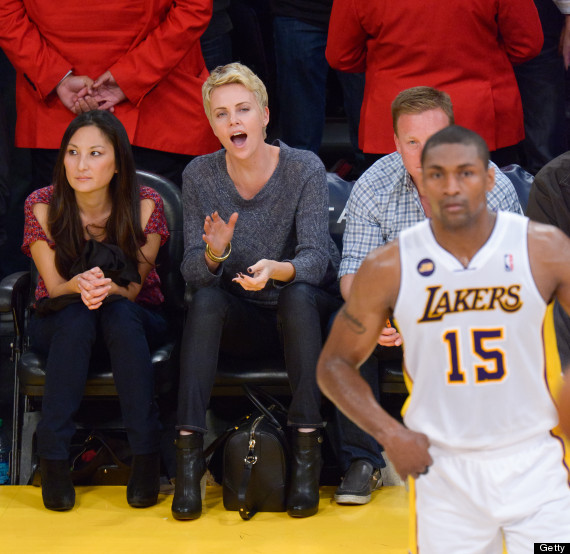 3. She pampers her mother, with whom she has an extremely close relationship.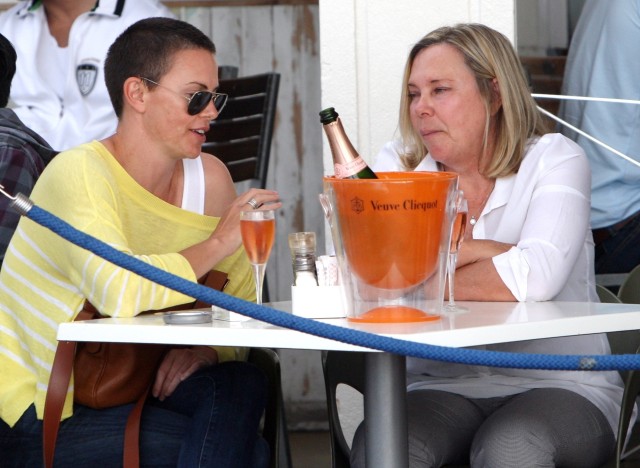 4. Theron founded the Charlize Theron Africa Outreach Project in 2007, in order to engage African youth in preventing and eradicating AIDS.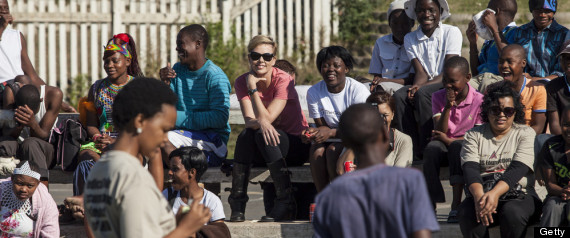 5. The project has been so successful that it partnered with TOMS, which donates a pair of shoes for every pair of TOMS purchased, to launch a line of shoes for women and children.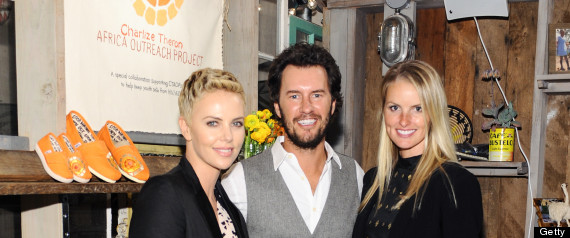 6. She speaks English fluently even though her first language was Afrikaans (since she was born in South Africa and moved to the U.S. at 17).
7. She's a freakin' messenger of peace. In 2008, she became a UN peace envoy whose special focus was to end violence against women.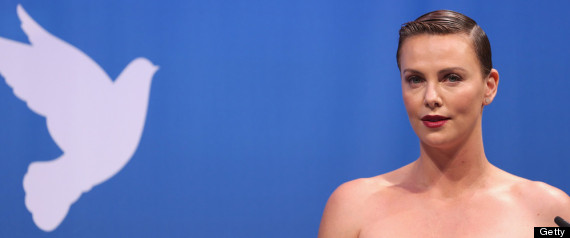 8. She adopted an adorable 9-day-old baby, Jackson (who is now 1 year old), which was not made easy by the two-year roller-coaster adoption process.
9. ... and she can't say enough wonderful things about her son. She's an all-star mom.
10. She's a marriage equality activist. She is on the list of celebs who refuse to get married until her gay friends have equal rights.
11. She prefers to get her animals from shelters instead of breeders, and was featured in a PETA campaign. She has rescued two mutts: a pitbull, Blue, and terrier, Blakely.
12. She was the spokeswoman for the "J'adore" Dior advertisements.
13. She is one of the few women who can rock a fauxhawk.
14. She was the first South African to win an Academy Award in a major acting category (she won Best Actress in 2004 for her portrayal in "Monster"). In fact, she won 11 awards for her role.
15. She is like a fine wine and has only gotten more beautiful with age.
RELATED ON HUFFPOST:
PHOTO GALLERY
BEFORE YOU GO
Charlize Theron
PHOTO GALLERY
Charlize Theron