Lily Collins may claim to have seen a ghost, but we won't hold that against the "Mortal Instruments: City of Bones" star.
The 24-year-old actress was seen at the Barnes And Noble in New York's Union Square yesterday (Aug. 6) signing copies of the recent issue of Seventeen Magazine, which she covered. Elegant and sleek, she wore a formfitting black crop top with a long black leather skirt.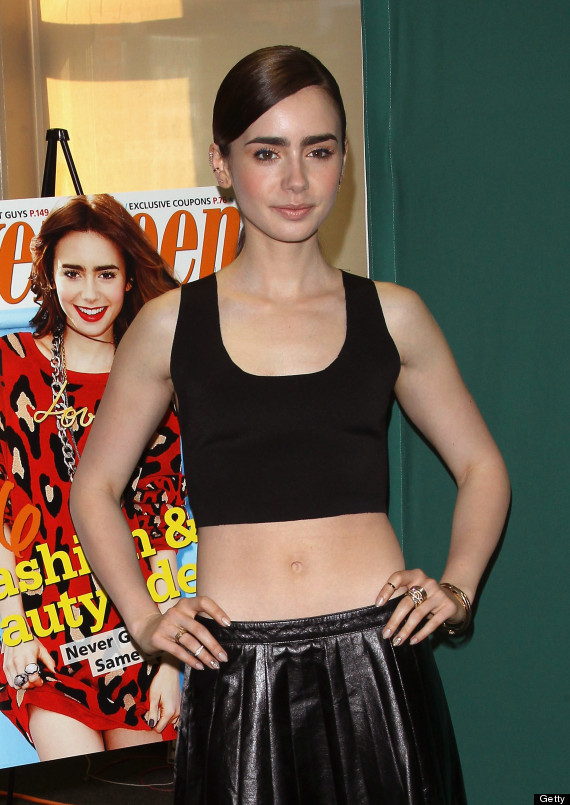 She's not one to shy away from the midriff-baring trend. In her cover story she said, "I've definitely edged-up my style a little but not for any reason other than I'm experimenting with myself."