Two months ago, extremely funny lady Rebel Wilson snatched her first ever major cover with Glamour U.K. Next month, you'll find her in the pages of Cosmopolitan magazine, talking about her new ABC sitcom "Super Fun Night." Is it safe to say the hilarious Aussie is taking over America? Yeah, we think it is.
In the interview, Wilson shared with Cosmo her attitude toward guys -- and her answer is a bit surprising if you're familiar with her exuberant, bubbly demeanor.
"My character on the show and her friends are kind of dorky and socially awkward. And even though, yea, now I am in movies or whatever, I am still that girl," she said. "People think you're really confident because you're an actress or whatever, but I'm like the worst. Although the good thing about being recognizable is that people approach me, which is good. Also, I watch that show 'Millionaire Matchmaker,' and they say the girl should never approach the guys."
The 27-year-old also shared her dislikes, giving her signature humorous spin to understandably wretched activities. "Trying on bikinis at a shopping mall" is a major no-no for the comedienne, while others include: Entering novice fight tournaments, eating at an unlicensed food truck, and going out to any place you think you won't get into.
#Truth.
Pick up Cosmo's September issue, on stands August 13, for more with Wilson.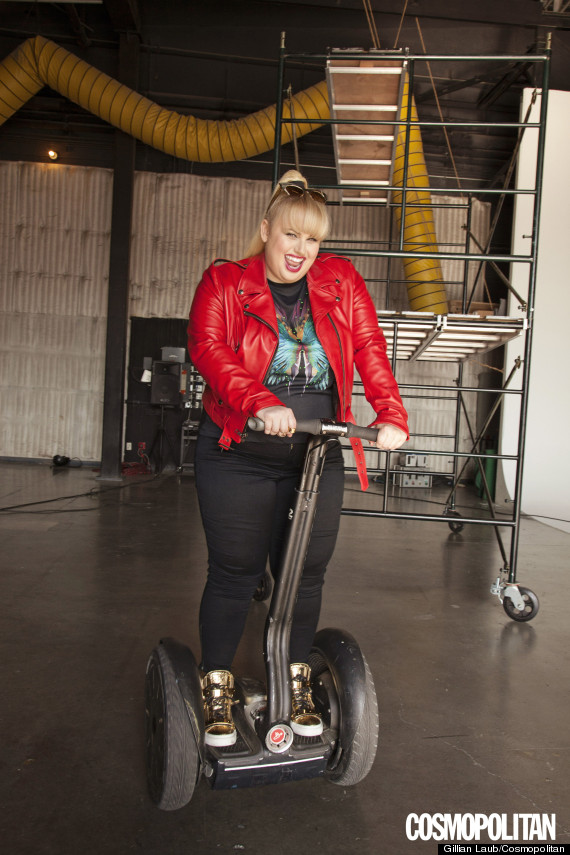 RELATED ON HUFFPOST:
PHOTO GALLERY
BEFORE YOU GO
Rebel Without A Cause
PHOTO GALLERY
Rebel Without A Cause