If you've ever wanted a house that gives off the feel of a city loft -- the poured concrete floors, the huge windows, the steel exterior -- but bigger and set on three acres with a separate guest house and a separate in-law suite, we've got just the place for you.
37306 Hunting Hill Lane, Purceville, Va.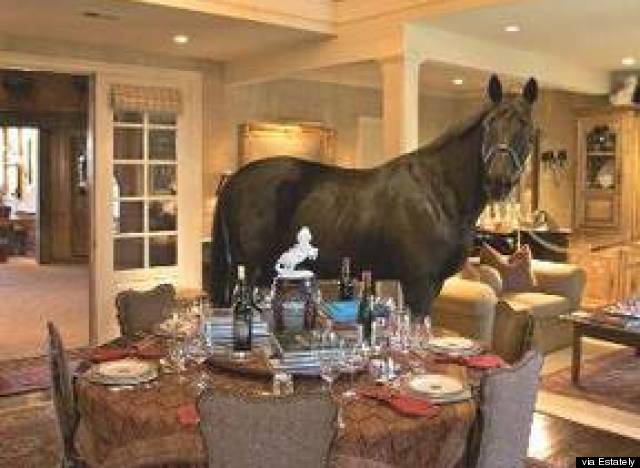 We were charmed by that show of animal friendliness -- but we don't have $6 million for a horse farm. Neither, it would seem, does anyone else who'd fill deep pockets with carrots and sugar cubes. The horse farm is still listed.
5447 Rallywood Farm Ln., The Plains, Va.
SUBSCRIBE AND FOLLOW
Get top stories and blog posts emailed to me each day. Newsletters may offer personalized content or advertisements.
Learn more