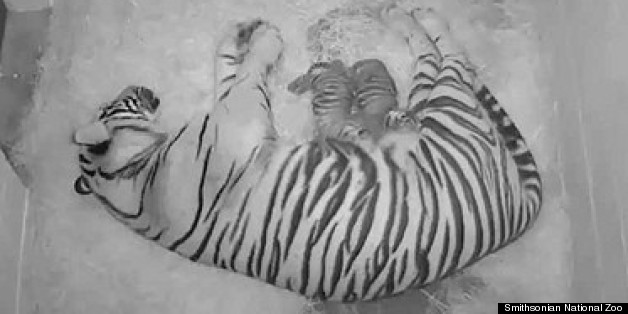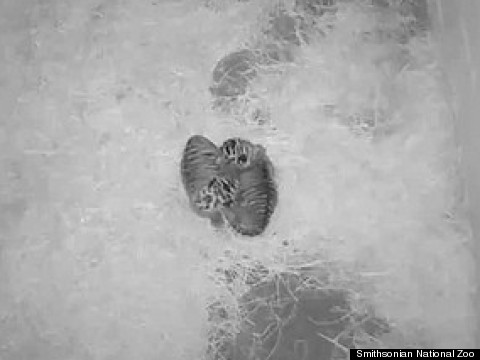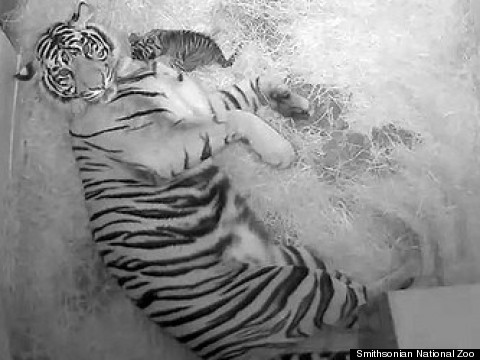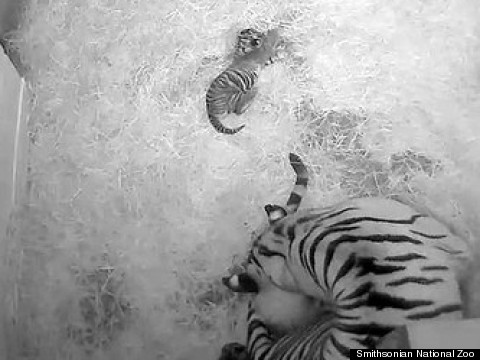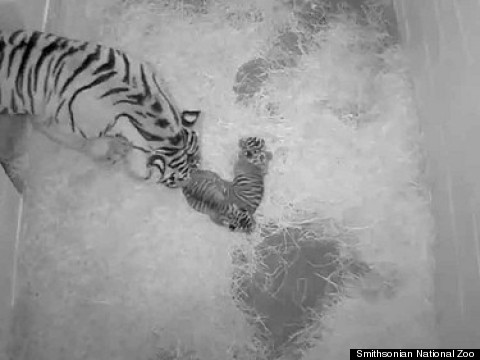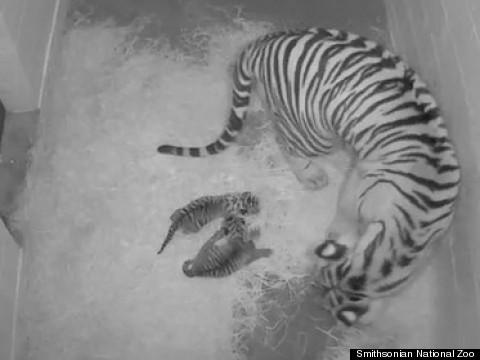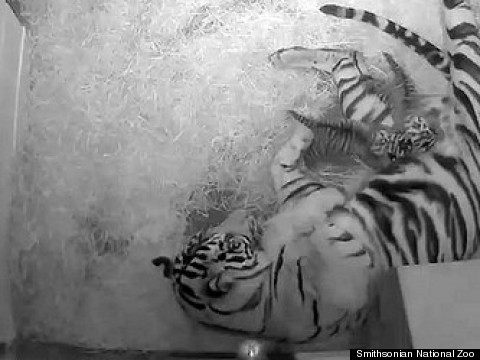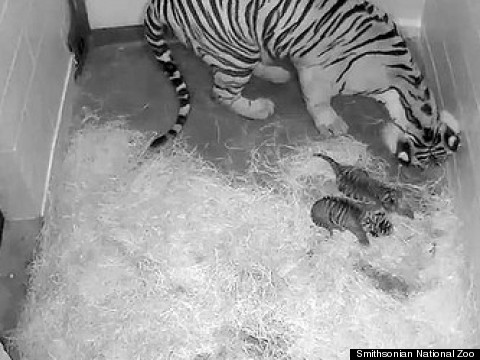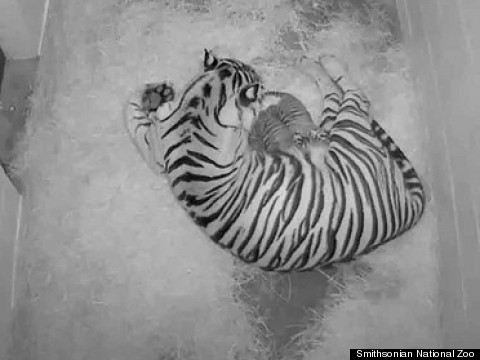 Here's a peek at the double cuties in action:
The cubs' arrival was heralded on the zoo's Twitter account Thursday morning:
This is mom Damai's first litter of cubs, says the zoo, although she and 12-year-old male tiger Kavi have "bred several times from December 2012 through mid-April of 2013."
On Tuesday, Damai left her little ones to eat, which the zoo noted "is a good sign! It means she feels comfortable."
The yet-unamed cubs won't go on exhibit until late autumn but cub watchers can follow their activity via a live tiger cub cam.
Also on HuffPost:
National Zoo Moms and Babies
SUBSCRIBE AND FOLLOW
Get top stories and blog posts emailed to me each day. Newsletters may offer personalized content or advertisements.
Learn more