What would it take to live in the White House?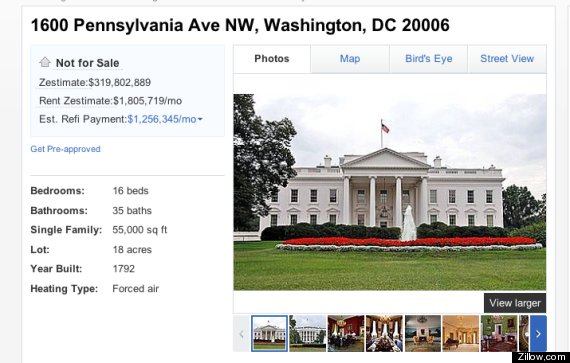 This 16-bedroom, 35-bathroom house is certainly appealing -- it's 55,000 square feet on 18 acres in downtown D.C., with a bowling alley, a private dentist's office, plenty of home office space and abundant history, not to mention an underground bunker (and, at least in the movie version, access to the red button).
Course, 1600 Pennsylvanie Ave. NW isn't actually on the market -- at least not until 2016.
Maybe you'd enjoy owning a White House replica? And, hey, here are some incredibly expensive properties that are actually up for sale in the greater Washington area.
$20 Million And Up In The Greater D.C. Area
FOLLOW HUFFPOST