Hey, look -- it's Pablo Picasso, his daughter and a dog!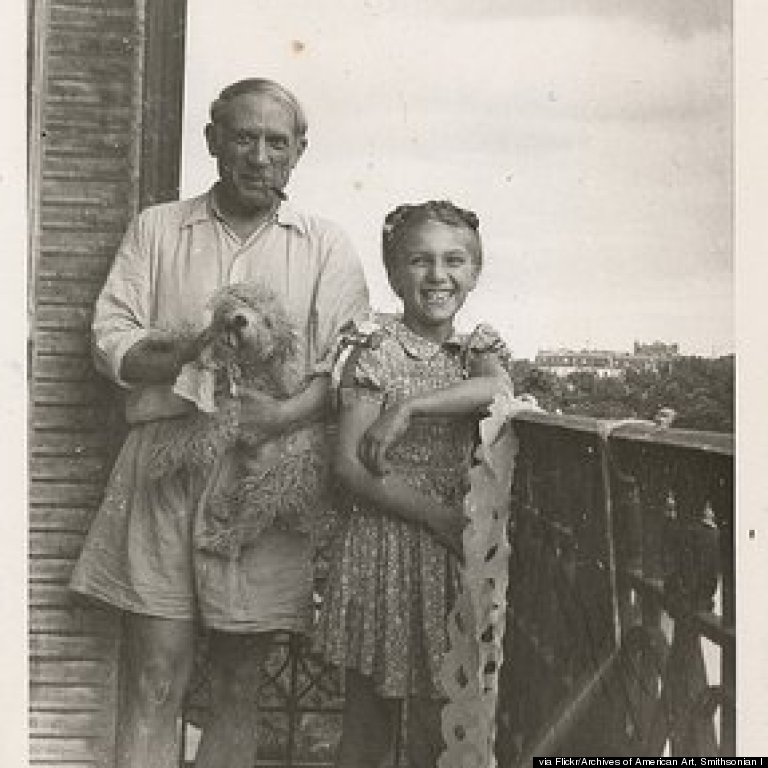 Just when you thought artists couldn't get more cuddly, or dogs more sophisticated, the Smithsonian's Archives of American Art has come out with the "dog days of summer" photo series, featuring images of creatives with their canine companions. (The photos often show homo sapien family members as well.)
And you can contribute to it. The Smithsonian's put out a call for artists to send in photos of themselves with dogs -- email your most waggy and accomplished pics to dogdays@si.edu.
SUBSCRIBE AND FOLLOW
Get top stories and blog posts emailed to me each day. Newsletters may offer personalized content or advertisements.
Learn more