Even though the story behind it is a tragic one, we still think this is the cutest gopher photo we've ever seen.
The adorable pic was snapped in June by Reuters photographer Todd Korol in the Canadian city of Calgary after heavy rains flooded the gophers' underground homes, forcing them up onto the sidewalks.
(Story continues below.)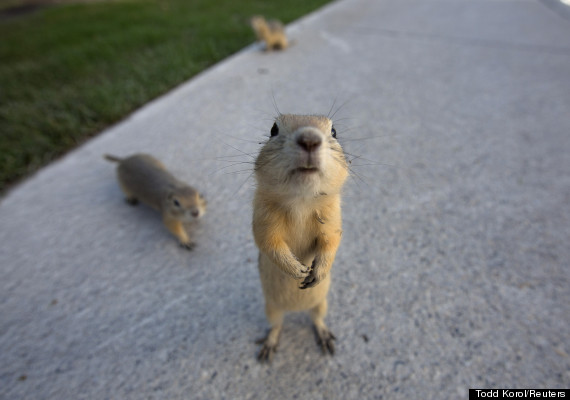 This poor little guy is wondering what happened to his home.
It wasn't just gophers that were flooded out of their homes. The rains, which caused the city's Bow River to overflow its banks in one of the worst natural disasters ever to hit Alberta province, forced more than 100,000 people to evacuate.
The floods caused at least $250 million in damage, an estimate that officials say may double in coming weeks. The floods killed four people, left large areas without electricity and forced the closure of many bridges and some public schools.
(Hat tip, Rasterbee on Reddit)
RELATED ON HUFFPOST:
PHOTO GALLERY
BEFORE YOU GO
Animals In The News
PHOTO GALLERY
Animals In The News