Jennifer Love Hewitt was spotted enjoying a yoga session in the park.
Hewitt's baby bump could be seen while she did some prenatal yoga in the grass in Santa Monica, Calif., on Aug. 8. The pregnant "Client List" star was dressed in a gray tank top and purple spandex pants with a sweatshirt tied around her waist. She was seen working with an instructor in the sunshine, using an exercise ball to help her balance.
"I'm doing yoga and cardio and all of that stuff, so it's been good," Hewitt told People magazine last month about her exercise routine. "I think it's been making a big difference in how I feel, too."
She has been craving cupcakes, "but that's always been a thing."
The 34-year-old announced she is engaged to and expecting a baby with boyfriend Brian Hallisay in June. The two have been dating since last year. This is the first child for both and she admitted she doesn't have all the answers just yet.
"I think most people, when they're getting ready to be a mom, they go, 'Oh my gosh, I have to have all of the answers right now,'" Hewitt recently told Us Weekly, "but every kid is different, every parent is different and every child and parent relationship is different, so you just sort of have to wait until you're in it and do the best that you can to try to be Zen in the middle of it all."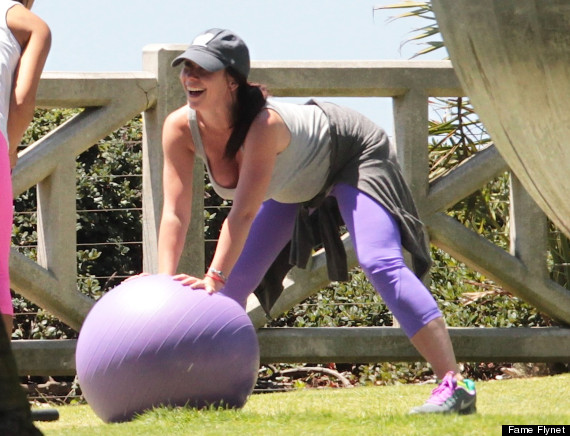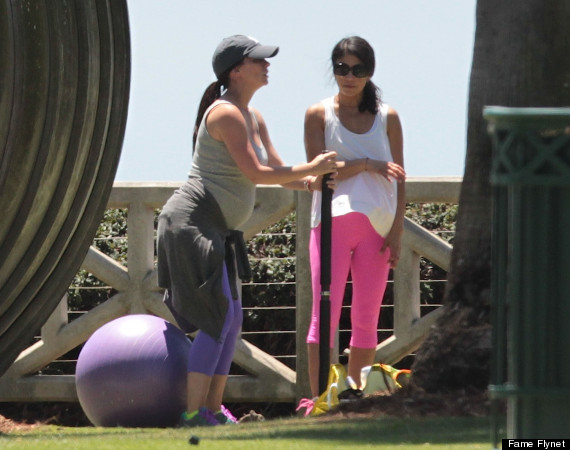 ALSO ON HUFFPOST:
PHOTO GALLERY
BEFORE YOU GO
Celebrity Babies 2014
PHOTO GALLERY
Celebrity Babies 2014