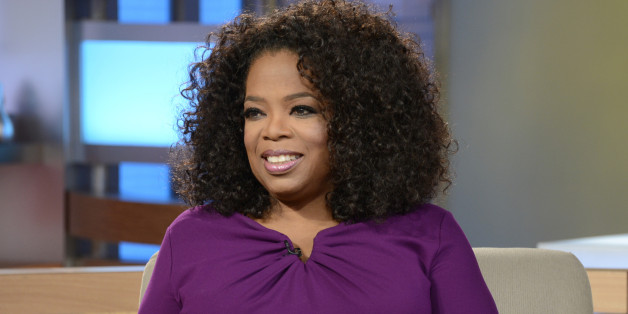 Civil Rights activists Bayard Rustin and Cordy Tindell "C.T." Vivian, legendary baseball player Ernie Banks and media mogul Oprah Winfrey, are among the 16 chosen by President Barack Obama to receive America's highest civilian honor the Presidential Medal of Freedom award.
"The Presidential Medal of Freedom goes to men and women who have dedicated their own lives to enriching ours," said President Obama in a statement. "This year's honorees have been blessed with extraordinary talent, but what sets them apart is their gift for sharing that talent with the world. It will be my honor to present them with a token of our nation's gratitude."
Bayard Rustin, who is receiveing the honor after his death, is credited as one of the primary organizers of the March on Washington. This August, we celebrate the 50th anniversary of that historic march.
This year also marks the 50th anniversary of the Presidential Medal of Freedom award. The timing of this could not have been better.

Check out the snippets below about each of the legendary African Americans to be honored with the award this year.

Ernie Banks
Known to many as "Mr. Cub," Ernie Banks is one of the greatest baseball players of all time. During his 19 seasons with the Chicago Cubs, he played in 11 All-Star Games, hit over 500 home runs, and became the first National League player to win Most Valuable Player honors in back-to-back years. He was elected to the Baseball Hall of Fame in 1977, his first year of eligibility.
Bayard Rustin (posthumous)
Bayard Rustin was an unyielding activist for civil rights, dignity, and equality for all. An advisor to the Reverend Dr. Martin Luther King, Jr., he promoted nonviolent resistance, participated in one of the first Freedom Rides, organized the 1963 March on Washington for Jobs and Freedom, and fought tirelessly for marginalized communities at home and abroad. As an openly gay African American, Mr. Rustin stood at the intersection of several of the fights for equal rights.
Cordy Tindell "C.T." Vivian
C.T. Vivian is a distinguished minister, author, and organizer. A leader in the Civil Rights Movement and friend to the Reverend Dr. Martin Luther King, Jr., he participated in Freedom Rides and sit-ins across our country. Dr. Vivian also helped found numerous civil rights organizations, including Vision, the National Anti-Klan Network, and the Center for Democratic Renewal. In 2012, he returned to serve as interim President of the Southern Christian Leadership Conference.
Oprah Winfrey
Oprah Winfrey is one of the world's most successful broadcast journalists. She is best known for creating The Oprah Winfrey Show, which became the highest rated talk show in America for 25 years. Ms. Winfrey has long been active in philanthropic causes and expanding opportunities for young women. She has received numerous awards throughout her career, including the Bob Hope Humanitarian Award in 2002 and the Kennedy Center Honors in 2010.

RELATED ON HUFFPOST:
PHOTO GALLERY
BEFORE YOU GO
The 1963 March On Washington
PHOTO GALLERY
The 1963 March On Washington