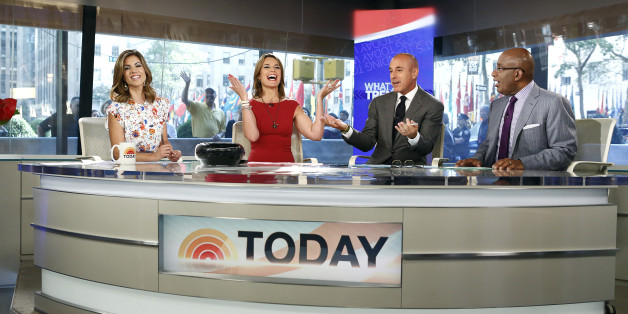 'Today" show viewers will be in for a treat in September as the NBC morning show announced on Friday that the broadcast will be debuting an entirely new set.
In an interview with TVNewser, "Today" executive producer Don Nash said that the gut renovation would be "much more 'current'" than the existing "Today" set. He added, "I think it is much more exciting. We will have a lot more bells and whistles to play with, but it is classy, just like the show itself."
It's not surprising to hear that "Today" is revamping its look after one of the show's most rocky years in recent memory. Since falling into second place behind ABC rival "Good Morning America," and the icy firing of former co-host Ann Curry, the NBC broadcast seems to have been going through some soul searching as of late. The new set will likely contribute to the show's overall image restoration process.
Though ABC and NBC battle each other for the top spot, morning show competition has heated up in recent years. CNN launched its new morning show "New Day" with a brand new studio earlier this year. "CBS This Morning" and "Live! with Kelly and Michael" also debuted new studios in recent years.
ALSO ON HUFFPOST:
Savannah Guthrie Style Evolution