Did you miss the pig racing contest at this year's Arlington County Fair?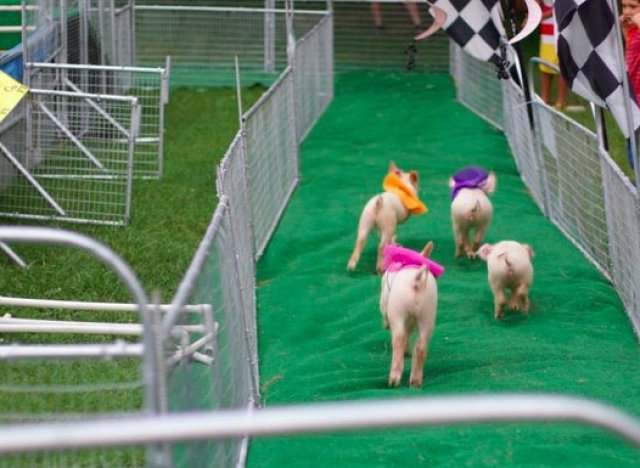 Yeah, us, too -- and we couldn't be more disappointed. In fact, we only just started feeling better after checking out these other photos of little squealers running their hearts out (some goats, too):
Little pigs race through an obstacle course in Klosters, Switzerland, Jan. 1, 2012. The race of the lucky pigs takes place every New Year and is followed by many spectators. (AP Photo/Keystone, Arno Balzarini)

Kimmy Moore, 13, cheers on the pigs as they race for a cookie Friday, Sept. 14, 2012, at the Hedrick's Pig Racing exhibit at the Kansas State Fair in Hutchinson, Kan. (AP Photo/The Hutchinson News, Travis Morisse)
Tell us in the comments if you've eaten anything delicious, or witnessed anything as exceptional as pig racing, at a fair so far this summer!