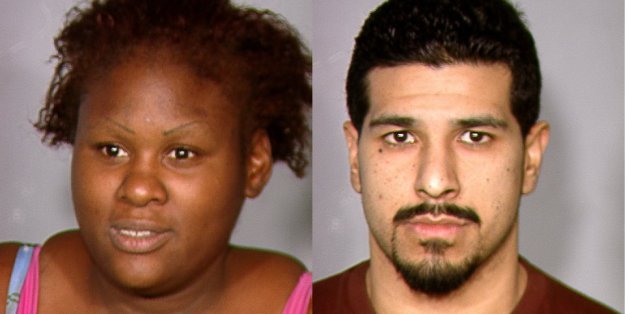 Carlisa Brookins and Alexis Garcia had a brief encounter they probably won't forget.
Neither will their corrections officer, who claims he saw Brookins performing oral sex on Garcia while he was transporting the couple and eight others to a Las Vegas Jail.
When the officer turned on the light, Brookins immediately sat up and made several comments claiming she was not a prostitute because she didn't charge Garcia, according to the police report quoted by the Sun.
Melaerts also told police she didn't want to look at the live sex show because she thought it was "gross," according to the Las Vegas Review-Journal.
Garcia's arrest record includes several possession charges, and an arrest for carrying a concealed weapon without a permit. Brookins was arrested July 28 on drug charges.
Once they were caught in the act, they were both transported back to the Clark County Detention Center and booked for voluntary sex with an inmate.

SUBSCRIBE AND FOLLOW
Get top stories and blog posts emailed to me each day. Newsletters may offer personalized content or advertisements.
Learn more