Detroit Neighborhood Takes Vigilante Action Against Rape Suspect | Detroit Free Press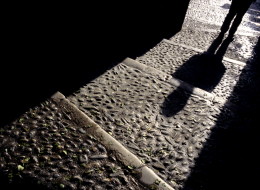 On a pleasant, partly sunny afternoon, an armed security guard stood watch over an apartment building in the Hubbard Farms neighborhood in southwest Detroit.
The guard wouldn't say why he was there. But behind him last Tuesday, scrawled onto the ornate stone facade of the building on West Grand Boulevard, the word "rapist" could still be seen, even after efforts that morning to scrub it off. A faded blue arrow sprayed above the graffiti letters still pointed to an apartment window, still condemning whoever lived in that first-floor home.