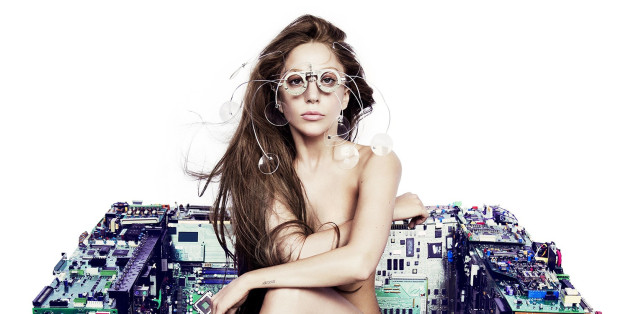 After months of preparation, Lady Gaga's upcoming single "Applause" leaked early. Due out officially on August 19, the track will serve as the lead single off of Gaga's album "ARTPOP."
Despite Gaga's best efforts to keep the song under wraps, "Applause" made its way online this weekend. Lady Gaga took to Twitter on Saturday evening and Sunday morning to speak out against the leak, questioning why listeners couldn't wait for the official release.
Mother Monster also took the opportunity to slam criticism from bloggers and to align herself with singer Katy Perry, whose latest track "Roar" also leaked this weekend. Take a look at Gaga's Twitter rant below.
Lord, in HEAVEN WHY

— Lady Gaga (@ladygaga) August 10, 2013
YOU JUST COULDNT WAIT THIS IS TOO MUCH FOR ONE SATURDAY

— Lady Gaga (@ladygaga) August 10, 2013
Don't worry. THE HAUS BUREAU is on the case. -TechHaus

— Lady Gaga (@ladygaga) August 11, 2013
Wanna grab some shovels and fuck up some hackers? @katyperry excited to hear your ROAR, sorry to hear about your truck!

— Lady Gaga (@ladygaga) August 11, 2013
Dont focus on ANY blogger criticism. I have been a producer/songwriter/musician for over 10 years. Trust the artist bloggers are not critics

— Lady Gaga (@ladygaga) August 11, 2013
The fans + music scholars are the best critics because they know the artist intimately. #STOPHarassingTheArtist we are here to entertain you

— Lady Gaga (@ladygaga) August 11, 2013
#FreeTheArtist #StopTheDramaStartTheMusic

— Lady Gaga (@ladygaga) August 11, 2013
Let's make 2013 a year where music/talent/artistry is more important than gossip/fanwars I respect all fanbases 4 their passion #BeTheChange

— Lady Gaga (@ladygaga) August 11, 2013
PHOTO GALLERY
BEFORE YOU GO
Lady Gaga