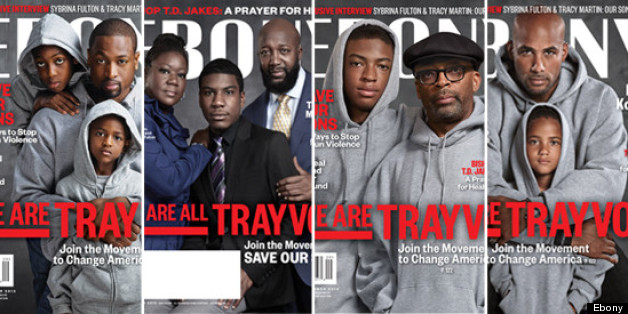 For its September issue, Ebony magazine chose not one, but four covers to open the conversation about race in America. HuffPost Live talks with the magazine's editor, Amy DuBois Barnett, to discuss the Trayvon Martin case, race relations, and "Stand Your Ground."
Check out the interview below:
Here's a look at all four of Ebony's "We Are Trayvon" issues, which you can pickup on newsstands August 6. What do you think?