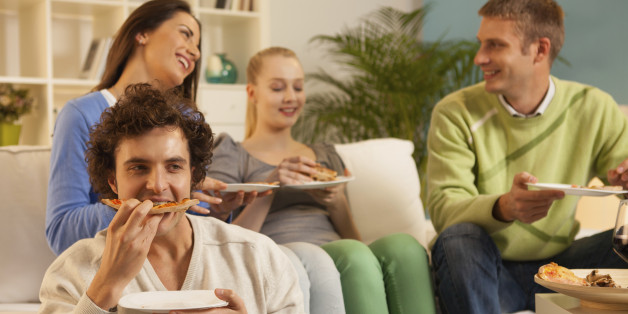 Birds of a feather flock together -- even when it comes to health habits.
A new study from Gallup researchers shows that if your friends and family engage in unhealthy habits such as drinking, smoking or being inactive, you are more likely to do so as well.
Gallup's annual Consumption Habits Survey shows that Americans associate themselves with people who share their health habits. Gallup conducted telephone interviews with 2,027 U.S. adults from July 10 to 14.
Forty-six percent of adults who considered themselves to be alcohol drinkers said many or some of their friends and family members drink. Comparatively, only 30 percent of nondrinkers thought many or some of their social group drinks. Researchers also noted that Americans are most likely to have friends and family who drink regardless of their personal alcohol consumption since nearly 60 percent of Americans drink alcohol "at least occasionally."
Results also showed that people who smoke were twice as likely to associate themselves with other smokers. Similarly, researchers found that individuals who identified themselves as overweight were more likely to say they have some or many friends and family members who are overweight than those who considered themselves to be a healthy weight.
While it is clear that there is a strong association between a person's health and their circle of friends and family, we don't know if it is the group that influences the individual, or if we tend to seek out those who share our habits. However, we do know that friends can also be our greatest motivators in restoring our health.
ALSO ON HUFFPOST:
PHOTO GALLERY
BEFORE YOU GO
Health Benefits Of Friendship
PHOTO GALLERY
Health Benefits Of Friendship