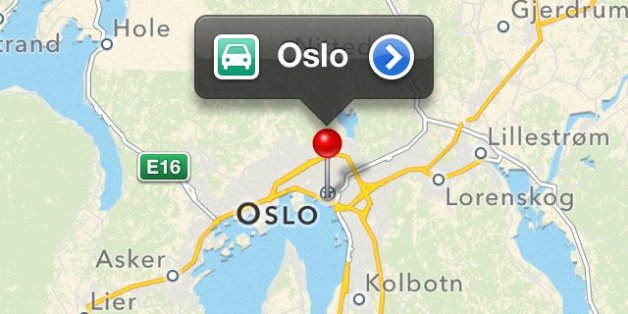 Apple Maps
The Norwegian government may not be too keen on allowing Apple to fly over its capital city to capture aerial data for its Maps application.
According to local reports, Norway is blocking Apple from using its small aircraft to 3D map Oslo so that the tech giant does not inadvertently expose any confidential buildings or security measures in the process.
The order came from the country's National Security Authority, which is seeking to protect several military buildings that are safeguarded under a security act that bars outside photography.
"We do not want it to be shot with such a high degree of precision that it could be used to identify areas that require special shielding," Øyvind Mandt of the National Security Authority told the Aftenposten newspaper, according to Norway's The Local.
The denial has elicited some disagreement between Norway's security authority and Oslo Mayor Fabian Stang, who reportedly believes the 3D mapping could be a boon for tourism in the capital. Hoping to reverse the decision, Stang has reached out to Norway's defense minister.
As Apple blog 9to5mac notes, perhaps Norway and Apple can come to a compromise, such as allowing the government to approve the data that Apple uses in its Maps app.
Apple acquired Swedish company C3 Technologies in 2011 in order to gain control of a unique mapping software that creates 3D flyover maps of major cities, allowing users to scroll the streets and zoom in. However, Apple has struggled to match Google Maps in terms of ease of use and reliability. Despite the numerous flaws, Maps may see some improvements following Apple's acquisition last month of a company that helps businesses manage local data.
A representative for Apple could not be reached for comment at press time.
Also on HuffPost:
The 19 Most Ridiculous Apple Map Fails
YOU MAY LIKE
CONVERSATIONS
FOLLOW HUFFPOST