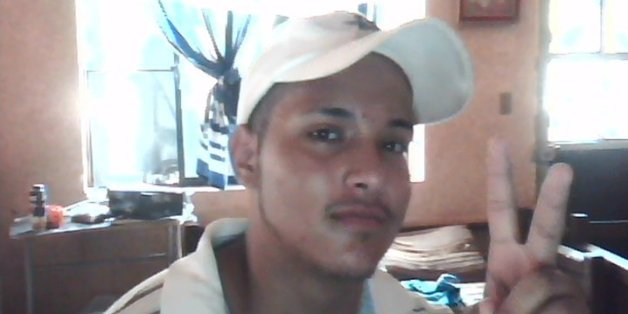 The Department of Justice said it will not pursue criminal charges against the U.S. Border Patrol agent who fatally shot an unarmed teenager allegedly throwing rocks at Border Patrol officers.
In a statement released Friday, the DOJ said there was not enough evidence to disprove the Border Patrol agent's claim that he shot 17-year-old Ramses Barron Torres in self-defense.
Torres was fatally shot in the early morning hours of Jan. 5, 2011 after ignoring Spanish-language commands to stop throwing rocks at Border Patrol agents on the American side of the fence, the statement said. The DOJ said it reviewed video of the incident as part of its investigation. The video has not been made available to the public.
"While the loss of life is regrettable, the facts of this matter do not support a federal prosecution," the statement concluded.
According to the DOJ, Border Patrol officers were responding to reports that smugglers were transporting drugs across the border when Torres and three others began throwing rocks at them. The statement also notes that a fifth individual was running along the fence on the U.S. side with a package of "suspected narcotics."
A Mexican official initially said that Torres, a Mexican national from the city of Nogales, had died after falling from the border fence and hitting his head on a rock, the Associated Press reported at the time. But Mexican police later said Torres' autopsy had determined the youth died from a bullet to the chest, the AP notes.
A neighbor of Torres' mother, who lives a few yards from the border fence, rejected the notion that the teen was mixed up in drugs.
"He was a healthy kid who was well liked by the residents of the neighborhood," Rosa Isela Abechuco, who has known Torres since he was 2, told Nogales International in 2011.
Family members say Torres was probably crossing the fence to visit his girlfriend, who lives on the other side of the border in Nogales, Ariz.
The identity of the agent who shot Torres has not been released.
ALSO ON HUFFPOST:
PHOTO GALLERY
BEFORE YOU GO
27 Reasons Why U.S. Shouldn't Lead War On Drugs
PHOTO GALLERY
27 Reasons Why U.S. Shouldn't Lead War On Drugs