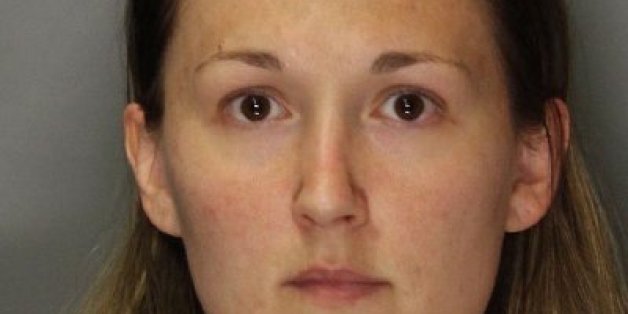 A Sacramento woman has been charged with murder in the 2012 death of her infant son.
Sarah Stephens faces second-degree murder and felony child endangerment counts stemming from the drug-overdose death of her baby last September. Although the Sacramento County Coroner initially attributed the child's death to SIDS, toxicology results later revealed that the 7-month-old died of a drug overdose.
According to KCRA, Citrus Heights police say Stephens, 32, "knowingly and without regard for the infant's health, administered controlled substances to the infant, ultimately causing his death."
Officers told the Sacramento Bee that the drugs were prescription medication. Stephens has one older child, police told the newspaper.
KXTV reported that Stephens was arrested Aug. 7, and booked into Sacramento County Jail.
Unthinkable as it may seem, people have been accused of intentionally administering lethal amounts of drugs to children before.
In 2012, a Philadelphia couple was arrested and charged with murder for allegedly injecting a 9-month-old boy with cocaine and heroin. According to the Philadelphia Inquirer, investigators found track marks from the injections on the child's hands and feet, indicating that the abuse had been recurring.
In July, a father accused of putting heroin and methadone in his baby son's bottle to quiet him was charged with third-degree murder after the boy died.