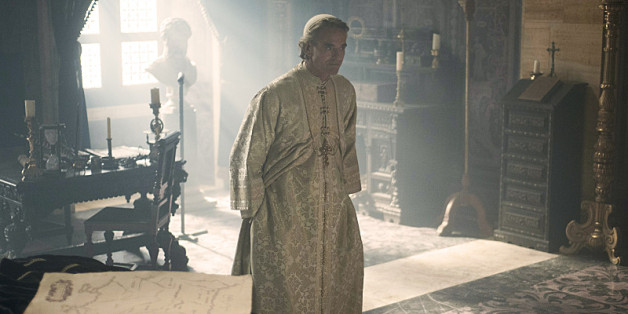 "The Borgias" will live on ... as an e-book titled "The Borgia Apocalypse."
"The Borgias" creator Neil Jordan penned the e-book based on his original script for a special two-hour series finale that Showtime ultimately passed on. "We're thrilled that the series' loyal fans will have the opportunity to read Neil's final farewell to one of history's most infamous families," Showtime said in a release.
Look for "The Borgia Apocalypse" on e-retailers the week of August 12.
"We looked hard at doing a two-hour finale," Showtime's David Nevins said at TCA. "The economics of it just didn't make sense so we didn't move forward. I think it got to a good stopping place at the end of Season 3."
TCA Quotables, Out Of Context
SUBSCRIBE AND FOLLOW
Get top stories and blog posts emailed to me each day. Newsletters may offer personalized content or advertisements.
Learn more