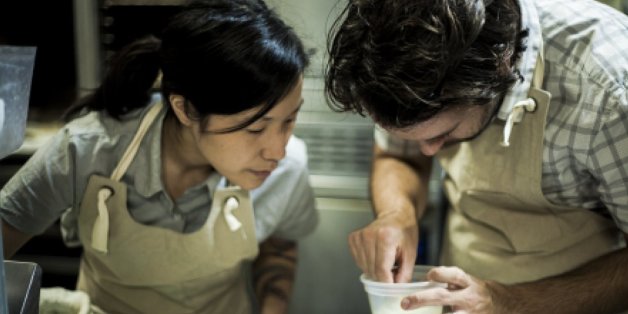 A Top Chef finalist will be cooking Korean bar foods like pork belly pancakes and bi bim bop at Evanston's new pop-up restaurant this August.
Beverly Kim and her husband and co-chef, John Clark, will be presenting a concept called "The Hof" on Monday, Aug. 26, at Company, 1307 Chicago Ave. Kim was a finalist on season nine of Top Chef, according to a press release.
Founded by Eric Singer of Lucky Platter and Craig Golden of Union Pizzeria and S.P.A.C.E., Company hosts a rotating series of dinners from established chefs and beginners alike at the 500-square-foot, 18-seat space.
Read more on Evanston, IL Patch