Beyoncé's epic pixie cut last week got us talking and thinking... is there some deeper meaning behind these drastic celebrity hair changes? Sure, sometimes you just want to change it up and that's it. But we also noticed that many stars have majorly altered their hair due to some huge life event.
Whether it was a public divorce, a huge breakup or just to make an announcement of maturity (see: Emma Watson, Miley Cyrus), these stars weren't afraid to take risks with their hair to make a statement.
We're taking a look at some of the most shocking hair changes and what they really meant:
Britney Spears' 2007 hair changes: This was not the best year for Spears' locks. After splitting with Kevin Federline, the singer (who we'd only seen with blonde hair previously) decided to go to the dark side. She obviously wasn't feeling the new color, because she shaved it all off shortly after the change...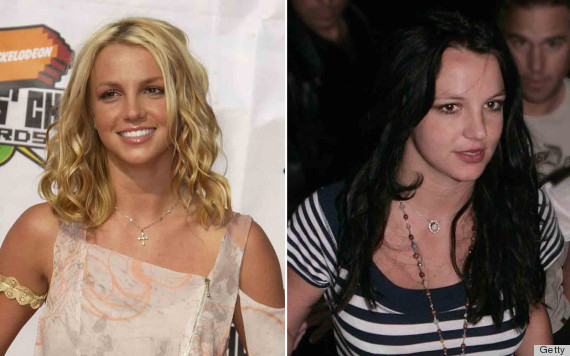 Reese Witherspoon's breakup bangs: After her marriage to Ryan Phillippe went sour, Witherspoon decided it was time for another change. She introduced the world to a sexier "single Reese" at the 2007 Golden Globes when she stepped out on the red carpet with these edgy blunt bangs.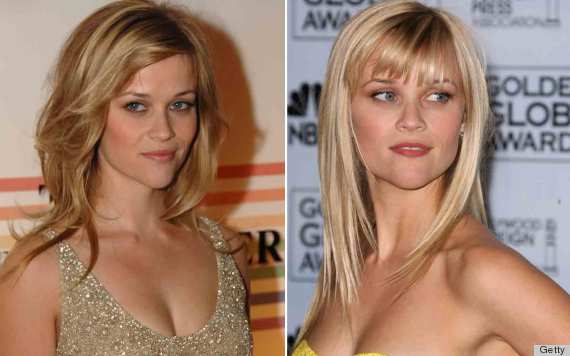 Michelle Williams' crop cut: After her split from Heath Ledger in 2007, Williams chopped off her demure curls and stepped out in a strong, tapered cropped cut. We couldn't be happier about the decision, since the adorable look has now become her signature style.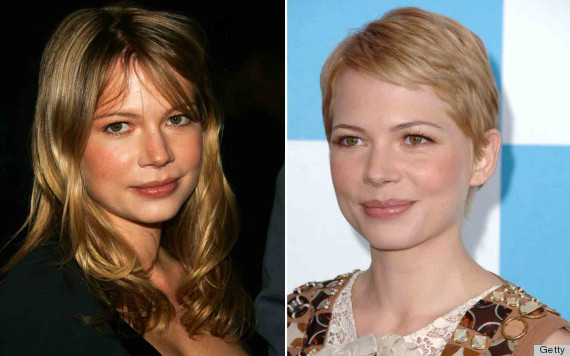 Anne Hathaway's breakup bob: In 2008, Hathaway was lied to and deceived by her real estate developer boyfriend, Raffaello Follieri. Perhaps getting rid of her long hair helped her mentally rid herself of all the lies Follieri told and the hurt she felt. Either way, she looked great with this sleek bob!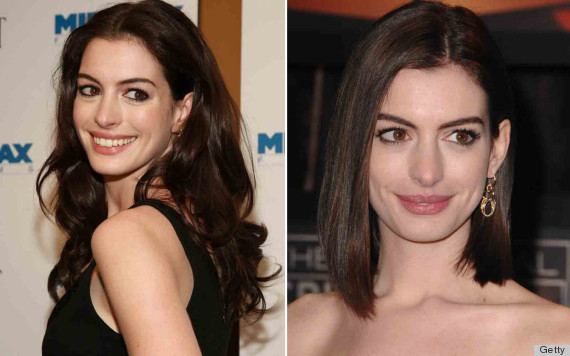 Evan Rachel Wood's return to blonde: In 2008, Wood started dating Marilyn Manson, which prompted her to start wearing jet-black hair and dark makeup. (We see an uncanny resemblence to his ex, Dita von Teese.) However, once they split, Wood lightened up and returned back to her natural blonde.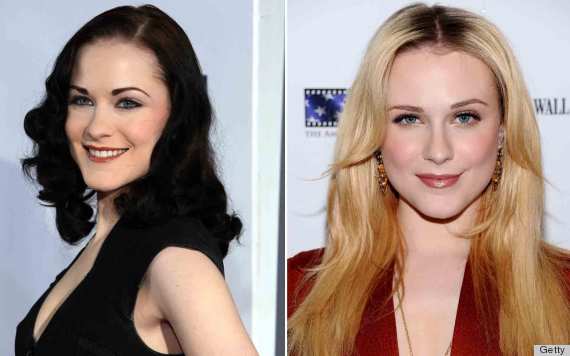 Jessica Simpson's brown curls: It's safe to say that Simpson's divorce from Nick Lachey in 2005 was the center of public attention. After the breakup, the singer briefly changed the color of her locks to a reddish brown and cut them into a lightweight bob.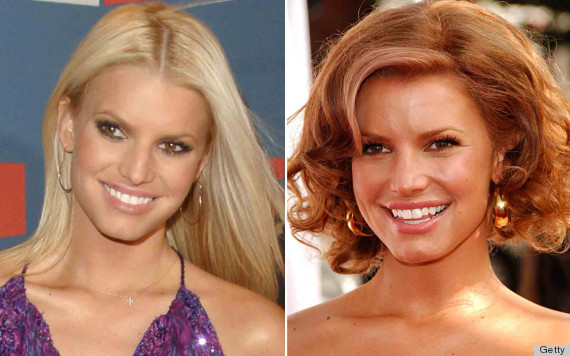 Kim Kardashian's blonde highlights: One of Kardashian's signature features is her dark glossy hair, so it was surprising to see her have a moment with blonde highlights in 2009. She switched to blonde right after she split from football player Reggie Bush.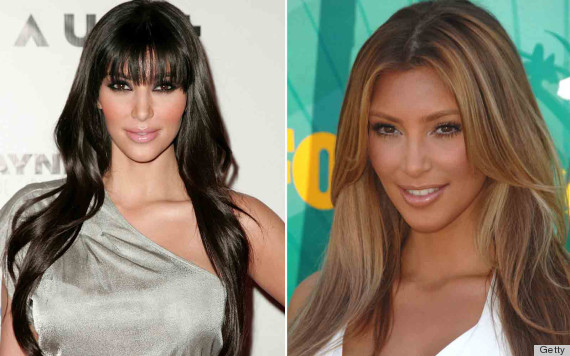 Kelly Osbourne's color change: Although this edgy fashionista always changes the color of her hair, this particular color switch in 2010 seemed to have been prompted by her split with Luke Worrall (who was rumored to have cheated on her). After Osbourne found out, she dyed her grey tresses to a vibrant blonde.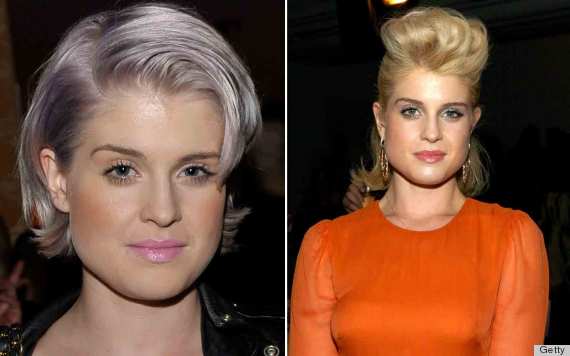 Emma Watson's grown-up pixie cut: The world had known her for so long as Hermoine and in turn associated her with frizzy long hair. Well, in 2010, she decided to change that image when she got rid of her long locks and stepped out with her new look: a close-cropped pixie cut. Watson explicitly told reporters the cut was for a reason:
"[It] felt, right, I'm 20, I'm not a little girl any more. I'd been on Harry Potter for ten years so I needed to mark the end of it in some way. I needed a drastic change and that's what the crop was all about."
Miley Cyrus' short hair: This is a moment we will never forget. Cyrus changed so fast right before our eyes from a Disney tween to a full-fledged Rihanna-esque pop star. She did so in 2012 by boldly trading in her girlish longer hair for a boundary-pushing mohawk.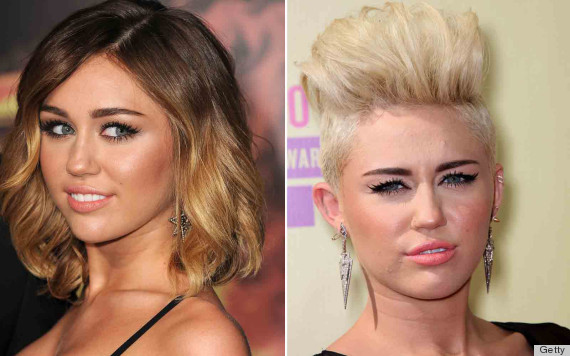 Kellie Pickler's shaved head: This is probably our favorite "haircut for a reason" of the bunch. While many female stars have shaved their heads for film roles, in 2012, Pickler shaved her head to support her best friend who was suffering from cancer. Her beautiful face fits the look well.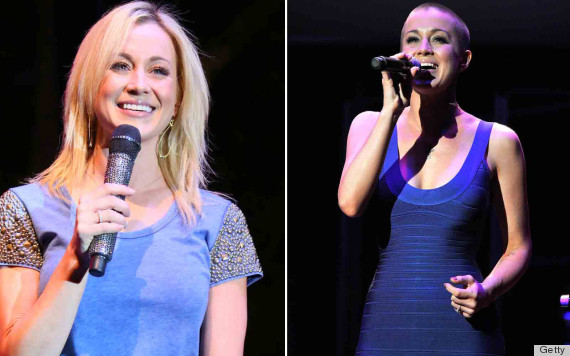 Check out some more celebrities who made some serious color changes...
PHOTO GALLERY
BEFORE YOU GO
Celebrities Who've Changed Hair Color
PHOTO GALLERY
Celebrities Who've Changed Hair Color
Want more? Be sure to check out HuffPost Style on Twitter, Facebook, Tumblr, Pinterest and Instagram at @HuffPostStyle.