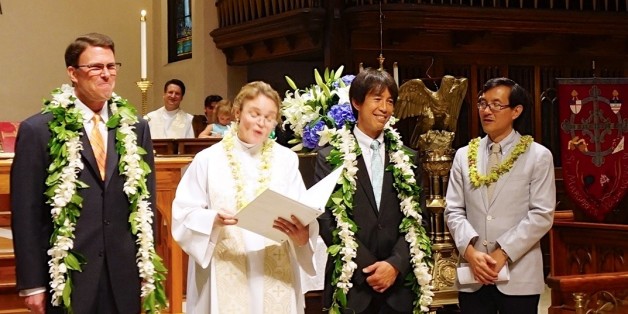 U.S. Ambassador to Australia John Berry married his partner of 17 years at a private ceremony in Washington D.C. on Saturday, Aug. 10. His new husband, Curtis Yee, is a native Hawaiian and is planning to move with Berry to Australia.
"It's a happy time when any couple marries and I congratulate John Berry and Curtis Lee on their special day and wish them well for their married life together," Rodney Croome, Australian Marriage Equality national convener, said in a statement.
The ceremony comes following the Senate's approval of four openly gay U.S. ambassadors at the beginning of August. Berry, who served as Director of the Office of Personnel Management from April 2009 to April 2013, was the highest ranking openly gay male politician during the Obama administration, according to Instinct magazine and other media outlets.
In term's of Australia's journey to marriage equality, a report released last month found that New South Wales could become the first state in the country with the political power and community support to legalize gay marriage later this year.
ALSO ON HUFFPOST:
PHOTO GALLERY
BEFORE YOU GO
Celebrities Who Have Come Out As LGBT
PHOTO GALLERY
Celebrities Who Have Come Out As LGBT