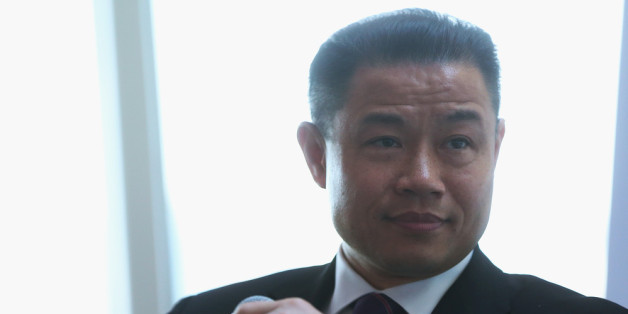 New York City Comptroller and mayoral candidate John Liu is calling for a system to tax and regulate marijuana for adult recreational use in the Big Apple.
According to a press release from Drug Policy Alliance, Liu will release a report Wednesday that details the problems associated with marijuana arrests in New York City.
The AP reports on Liu's proposal:
Liu is proposing legalizing medicinal marijuana and allowing adults to possess up to an ounce of pot.
He believes the sweeping change would pump more than $400 million into the city's coffers thanks to taxes and fees placed on drug sales.
The mayoral candidate told the Associated Press Tuesday he believes the decriminalization of small amounts of pot would also be "socially just" for blacks and Latinos, who make up the majority of people arrested for marijuana possession.
Liu's announcement comes just after Attorney General Eric Holder called for "sweeping, systemic changes" to the American judicial system, saying the Justice Department will no longer list drug quantities in indictments of certain low-level drug offenders.
"We must ensure that our most severe mandatory minimum penalties are reserved for serious, high-level, or violent drug traffickers," Holder wrote in a memo released on Monday.
ALSO ON HUFFPOST:
Legal Marijuana Across The U.S.