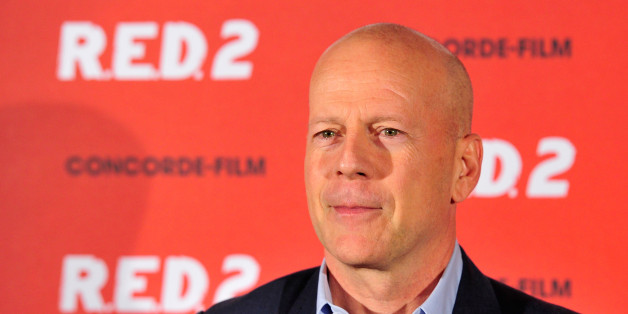 Bruce Willis and the not bummer summer: On the heels of being called "greedy and lazy" by Sylvester Stallone, Willis reportedly told a Spanish-language magazine that he's "bored" of action movies. Except, not exactly.
"Explosions are one of the most boring parts of my job. When you have seen a few fireballs, it's not exciting anymore," Willis apparently said to XLS Magazine (the translation was picked up by British news outlet The Mirror among many others). "I know part of my audience enjoys the explosions, but to be honest, I'm a bit bored of it now."
A Google search for XLS Magazine did not retrieve any relevant results. UPDATE: In an email to HuffPost Entertainment, representatives for Willis said the "translation was off" and that "these are not his words." (We've asked what the accurate translation would be and are awaiting further response.)
Beyond the "bored" quotes that apparently aren't, Willis has had an eventual summer. In an interview with Magic 105.4 FM in July to promote "Red 2," Willis said he was "just selling the film now" and that "the fun part was making the movie." ("Red 2," it should be noted, does feature its fair share of explosions, but the film also offered Willis a chance to play with co-star Mary-Louise Parker in a way that recalled some aspects of "Moonlighting.")
Then there was the whole "Expendables 3" kerfuffle. According to THR, Willis wanted to earn $1 million per day for four days of work on the action blockbuster; producers wanted to pay Willis $3 million total, but the actor apparently declined that offer. (Willis was replaced in "Expendables 3" by Harrison Ford, who told talk show host Jimmy Kimmel that he had never even seen an "Expendables" film.)
For more of Willis, head to The Guardian.
PHOTO GALLERIES
Celebrity News & Photos