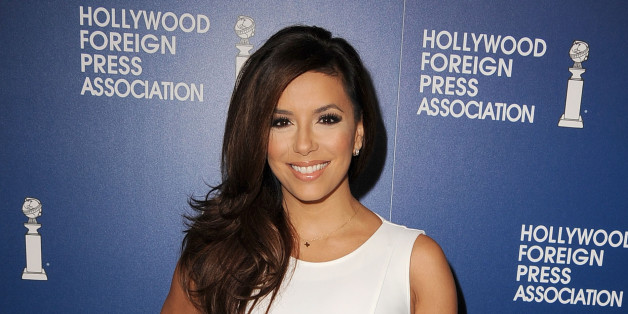 Eva Longoria will receive the "ALMA de tu Mundo" (SOUL of your World) award from NCLR and Daddy Yankee will receive the "Poder Musical" (Musical Power) award during the live broadcast on August 15 on Telemundo. Aaron Diaz and Gaby Espino will be hosting the award show.
The "ALMA de tu Mundo" award, given jointly by the Nation Council of La Raza (NCLR) and Telemundo, recognizes artists who've used their fame and talent to help those who need it in our society and helped create awareness around different philanthropic causes. This is the first time it will be awarded and it will recognize Eva Longoria for dedicating her time to helping guarantee a better future for the Latino community through civic participation, voting, education and supporting small businesses.
NCLR also created the ALMA awards, the only English-language award show that honors Latinos in the entertainment industry and is transmitted nationally. The show will be broadcast September 27 at 10/9 pm Central on MSNBC TV.
Now in its second year, "Premios Tu Mundo" will be awarding its first "Poder Musical," a prize intended for artists who have revolutionized the music industry with courage, talent and innovative power. Daddy Yankee was chosen due to the unique and innovative prowess that lead him to place Urban music on the map and on top of music charts worldwide.
The event will also feature performances by Daddy Yankee, Natalia Jiménez, Banda Los Recoditos, Victor Manuelle, Aracely Arámbula, Cristian Castro, Voz De Mando, Elvis Crespo, Tito El Bambino, Carlos Ponce, Roberto Junior y Su Bandeño, Aaron Díaz, Gabriel Coronel, Paola Guanche and STOMP, exclusively from Broadway for Telemundo.
Among those attending: Ana Layevska, Ana María Polo, Aylín Mujica, Carmen Villalobos, Christian Bach, David Chocarro, Diego Soldano, Gonzalo García Vivanco, Janet Murguía, Jorge Luis Pila, Juan Soler, Mala Suerte, Maria Celeste, Maritza Rodriguez, Pedro Capo, Penélope Menchaca, Rafael Amaya, Rashel Díaz, Roberto Tapia, Sonya Smith and Ximena Duque.
CHECK OUT SOME OF THE NOMINEES BELOW:
Premios Tu Mundo: Nominees
SUBSCRIBE AND FOLLOW
Get top stories and blog posts emailed to me each day. Newsletters may offer personalized content or advertisements.
Learn more