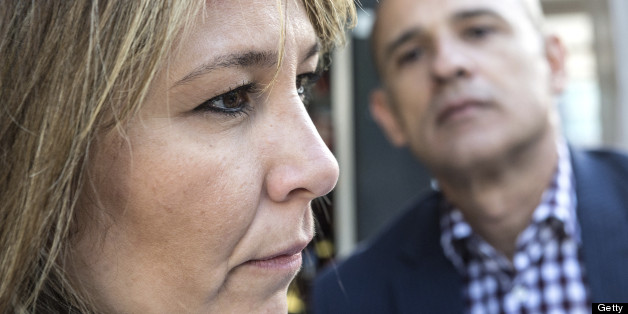 Retirement has gone from being the last chapter to the next chapter for many post 50s. But the circumstances of retirement in our post-recessionary lives are often a little dicey. As such, it's probably best not to say these things, unless you want to risk stepping on a land mine:
1) What will you do next?
The thing about retirement is that they often don't know what they will do once we leave their jobs behind -- which is why this is a loaded question. Or, in some cases, they think they know what they're are going to do but wind up doing entirely different things. This question also seems to preclude the answer of "nothing." For people who have worked for 40 or more years, the prospect of doing nothing can be mighty appealing. Truth is, the question is generally asked by someone who defines people by what we do for a living. They know you as a writer, a carpenter, a lawyer. Once you stop doing those things, who will you be to them?
We have a friend who retired at age 70 a few months ago from a career in communications and journalism. She tells people that she now lives in the land of unstructured time. We bite our tongue to keep from asking, "yes, but what do you do?"
2) Were you pushed out of your job?
The problem with this question is the assumption behind it. We live in a time where ageism exists (some say it is rampant) in the workplace. An AARP study found that nearly a third of Massachusetts residents personally experienced age discrimination or knew someone who had.
Post50s have a hard time even getting interviewed for some jobs, let alone hired. And when it comes to corporate layoffs, the higher salaries -- those who have been there the longest -- are the likely ones to be tapped on the shoulder and shown the door. In some cases, it simply becomes the right time to call it quits, and yeah, they are a little touchy about the question.
3) So, you'll be seeing the grandkids more?
This is another loaded assumption. Every family has its own dynamics. Not all adult children welcome Grandma's interference and probably an equal number are thrilled at the prospect of free babysitting services. In some cases, taking care of grandkids is the last thing a retiree wants to do. We hear plenty of post 50s who say they raised their own children and don't particularly want to raise the next generation as well. The visual for retirement has changed and some of the old assumptions need a proper burial. Younger retirees sometimes begin new businesses, go back to school just for the hell of it, consider living abroad for part of the year where the costs are frequently less. So don't assume that anyone is ready to assume carpool duty just because they no longer go to an office.
4) Have you listed your house for sale?
The assumption here is that when you stop work, it's time to downsize your home. That isn't what most post 50s are envisioning happening. Boomers, as a generation, say they hope to age in place and stay near their adult children. Long gone are the days where you left the retirement party and headed straight for the retirement community.
5) Do you really have enough money to retire?
I have a friend who responds to this question with "You better hope so or I'll be in your guest room!" The truth is, many boomers aren't financially prepared to live to ripe old ages. The answer to this question is really a work in progress. Some will chose to live abroad, others will consider group communal living with like-minded friends when they get older. How to make our retirement funds stretch for the 20 or 30 years we are likely to still be around is probably the greatest challenge facing the generation.
EARLIER ON HUFFPOST50:
PHOTO GALLERY
BEFORE YOU GO
10 Great Ideas For Retirement Jobs
PHOTO GALLERY
10 Great Ideas For Retirement Jobs