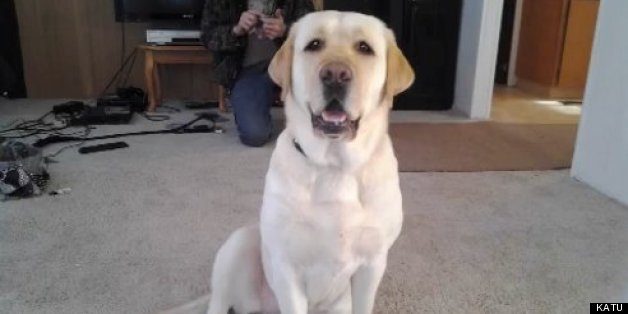 A Washington state man accused of tying explosives to the family dog's neck and then detonating them was charged with animal cruelty -- and promptly pleaded not guilty.
Christopher W. Dillingham, 45, of Stevenson, was first charged with reckless endangerment and possession of an explosive device after allegedly blowing up the dog -- whom he allegedly thought was possessed by "the devil" -- earlier this month.
On Thursday, Dillingham pleaded not guilty to those charges as well as an added charge of animal cruelty in Skamania County Superior Court, KATU reports.
Prosecutors got flak for not initially charging Dillingham with animal cruelty, though they told the site that they wanted to first slap him with charges that would set his bail at the highest possible level.
Police responded to Dillingham's home at about 4 a.m. on Aug. 5 following reports of an explosion. When they arrived, they found the dog, named Cabella, decapitated. The dog's body parts were strewn around the yard, KOIN reported at the time. Dillingham reportedly confessed to the crime, saying that his wife had "put the devil in" the dog.
PHOTO (Story continues below):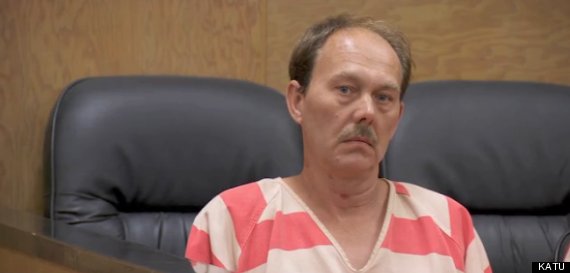 Christopher Dillingham appeared in court earlier this month.
Cabella was given to the Dillingham family by a man who said he was moving away.
Dillingham, who's had a history of domestic violence charges and owns a fireworks stand, is expected to stand trial starting Oct. 14.
ALSO ON HUFFPOST:
PHOTO GALLERY
BEFORE YOU GO
Animals In The News
PHOTO GALLERY
Animals In The News