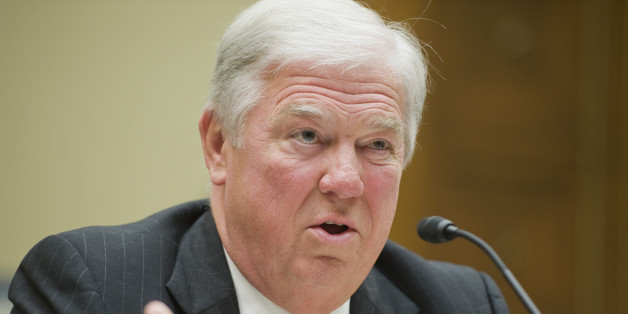 WASHINGTON -- A bipartisan group including former governors and cabinet secretaries recommended on Thursday that immigration reform include a path to citizenship that begins with granting provisional status right away, rather than delaying the process until after enforcement and border security improvements are made.
"I believe if there is a rigorous path to citizenship that does have rigorous requirements, I'm comfortable with it," former Mississippi Gov. Haley Barbour, a member of the task force, told reporters on a call.
The group is chaired by two Republicans, Barbour and former Secretary of State Condoleezza Rice, and two Democrats, former Pennsylvania Gov. Ed Rendell and former Secretary of Housing and Urban Development Henry Cisneros. The idea was to craft a plan for immigration reform from a bipartisan perspective in the hopes that it might have more influence than a plan from left- or right-leaning groups.
Their recommendations don't go into much detail -- the report lays out its four criteria in only two pages -- but in many ways they align with a bill passed by the Senate in June. The bill has stalled in the Republican-controlled House.
The task force proposes that undocumented immigrants be allowed to come forward for provisional status immediately, rather than wait until the border is more secure and enforcement measures are in place. Group member Michael Chertoff, who served as Homeland Security secretary under President George W. Bush, said it would be easier to secure the border if undocumented immigrants could apply for temporary status right away.
"It would actually save enforcement resources," he said. "I'm sure everybody in the House has noticed we have a budget problem and there isn't a limitless amount of money being spent. If we're going to try to put our resources where they're most effective in securing the country and securing the border, we don't want to be chasing down people that we believe are not a threat and are working and otherwise meet the standards for some type of temporary status."
The task force disagrees with border surge contained in the Senate bill. The provision brought on Republican votes but has been criticized for devoting money to the border without focusing enough on how it would be best used.
"[The Senate bill] does not provide outcome-based border-security metrics that are trustworthy and verifiable, such as measuring the net inflow of illegal migrants or the percentage of individuals who overstay their visas," the group writes in its report.
The report recommended that the House look at border security requirements to ensure progress is measured better than in the Senate bill.
"We're not trying to dictate to the House you've got to make this change or that change," Barbour said. "But just an example is the first point we make in our op-ed today, and that is we need to have metrics to test the effectiveness of our border security plan."
ALSO ON HUFFPOST:
Controversial Immigration Laws
SUBSCRIBE TO & FOLLOW POLITICS
How will Trump's administration impact you? Learn more