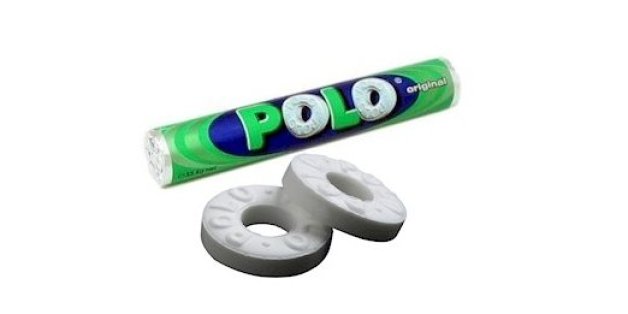 Seventeen years ago, James Barnard was 11 years old and living in the village of Scamblesby, Lincolnshire in the U.K. Upon purchasing a pack of Polo mints, which are made by Nestlé, Barnard discovered that one was colored green -- a sign that he'd won £10 ($15.57) in a contest the brand was running called "The Golden Polo."
Barnard mailed the mint to Nestlé, as directed, and patiently awaited the arrival of his prize. But his £10 never showed up, and Barnard forgot about the contest entirely. Until recently, that is.
Ten pounds of entertainment to an 11-year-old boy is utterly priceless. You robbed me of a chain of countless childhood experiences, that ultimately could have led to a successful career in French film, or seen me develop the Mario franchise to global domination. Careers worth tens of millions of pounds.

Instead you left me with a subconscious feeling of loss; a void in my life, like the void in the centre of your sweet.
"We appreciate that it may not give you the excitement that it would have given you as an 11 year old child, which is why we're also sending you some Polo mints as gesture of goodwill," read the note by Daniel Sanderson, a Nestlé executive working in consumer services.
We suppose it pays to complain. Barnard clearly agrees. "I complained to a cinema the other day as an escalator we were on broke mid-descent," he wrote in the comments. "Got 4 free cinema tickets! I'm quitting my job."
Read the entire exchange between Barnard and Nestlé in the gallery below.
ALSO ON HUFFPOST:
Weird Candies Of The World
SUBSCRIBE TO & FOLLOW THE MORNING EMAIL
The Morning Email helps you start your workday with everything you need to know: breaking news, entertainment and a dash of fun. Learn more