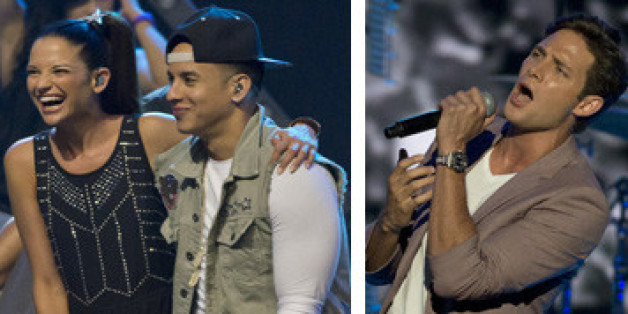 Eva Longoria will be the "soul" of the show when she's honored with the "ALMA de Tu Mundo" award at the "Premios Tu Mundo" (Your World Awards) tonight, but the star will be sharing the stage with the likes of Daddy Yankee, Carlos Ponce, and Tito "El Bambino."
Fans of "La Voz Kids" will also be delighted to see the season's winner Paola Guanche take the stage again in this second edition of Telemundo's Latin award show. Plus, Ponce and Mexican actor Aarón Díaz will be sharing the mic as they sing the theme song to their current soap opera "Santa Diabla."
"Premios Tu Mundo" red carpet will be rolled out tonight at 7/6 p.m. CST. The award show will be hosted by Gaby Espino and Aarón Díaz and will be be broadcast via Telemundo starting at 8/7 p.m. CST.
Take a sneak peek behind the scenes of "Premios Tu Mundo 2013" rehearsals below.
PHOTO GALLERY
BEFORE YOU GO
Premios Tu Mundo 2013: Rehearsals
PHOTO GALLERY
Premios Tu Mundo 2013: Rehearsals