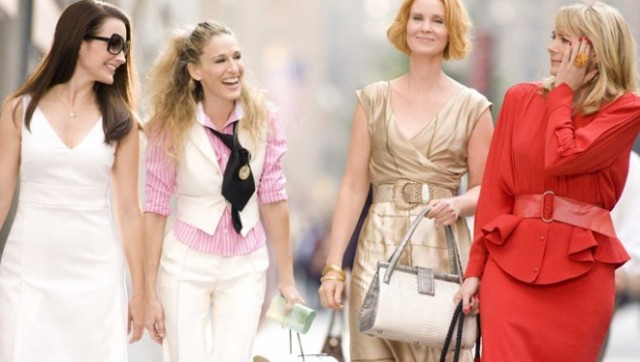 TV Land is reportedly fast-tracking a female-centric comedy by "Sex and the City" creator Darren Star, according to Deadline.
The project is titled "Younger," and is based on the novel by Pamela Redmond Satran. The single-camera comedy will center around a newly single housewife and mother in her forties, who -- after finding herself unable to kickstart her career -- lies about her age and manages to pass herself off as a twentysomething. Following a makeover and a resume update, she scores a job at New York's most successful publishing company, and finds her career and romantic life blossoming, all thanks to her little white lie.
Star will write the script, which is described as a top priority for the cable network. "Between 'Sex and the City,' 'Beverly Hills, 90210' and 'Melrose Place,' Darren has created some of the most iconic and beloved shows in the history of television," TV Land's executive vice president Keith Cox said in a statement, per Deadline.
"Younger" will be TV Land's first single-camera comedy. Upcoming multi-camera projects include Kirstie Alley's "Kirstie," and Jaime Pressly's pilot "Jennifer Falls."
Do you like the sound of "Younger"?
PHOTO GALLERY
BEFORE YOU GO
Fall TV 2013 In Production
PHOTO GALLERY
Fall TV 2013 In Production