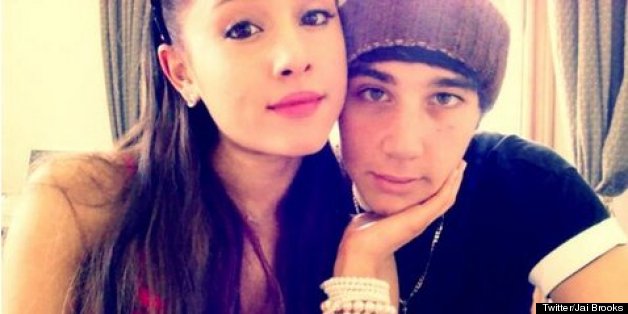 Our hearts stopped when we saw this trending worldwide on Twitter Friday afternoon: #ArianaWeAreHereForYou.
Ariana later tweeted this to her followers:
After further investigation, it appears that Ariana Grande and Jai Brooks, a.k.a. the Cutest Celeb Couple Ever, may have split. BRB while we go resuscitate ourselves.
Ariana and Jai have kept mum so far, so we can only hope the rumors aren't true. If they are, fingers crossed that this photo of Ariana and Justin Bieber was not to blame. Hmm...
Arianators, do you think this "breakup" is legit? Sound off in the comments or tweet @HuffPostTeen!
ALSO ON HUFFPOST:
PHOTO GALLERY
BEFORE YOU GO
Ariana Grande Photos
PHOTO GALLERY
Ariana Grande Photos
http://www.tumblr.com/tagged/ariana+grande+gif