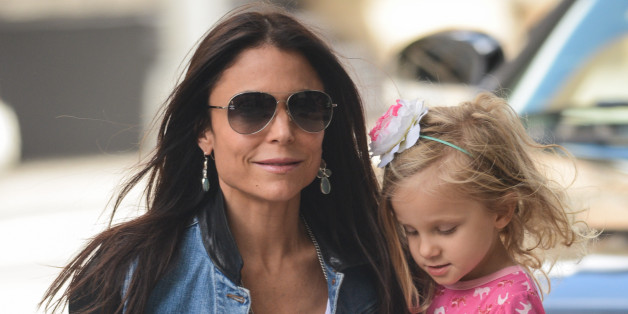 How is Bethenny Frankel adjusting to life as a single mom?
According to Life & Style, the former "Real Housewife" spoke to fans in Huntington, N.Y while promoting her new book "Skinnygirl Solutions," and opened up about life post-divorce.
"I'm trying to find my identity as a single mom -- a soon-to-be-divorced mom," she said. "I was married, and now I'm single. I think we're always trying to find who were are, so it's evolving."
She also spoke about how life-altering events like giving birth to her daughter and filing for divorce in January made her more aware of life's challenges.
"Not until I became a mom and also going through a divorce did I realize how we're all kind of hanging on by a thread," she said.
Frankel is in the midst of a messy divorce from Jason Hoppy, with whom she has a daughter.
It's not the first time Frankel has spoken candidly about her split. Earlier this week, she admitted that her divorce was a "brutal, brutal time," and this month she also said that even though being a working single mom is difficult, she won't complain.
Frankel is hardly the first "Housewife" to divorce. Click through the slideshow below for more on her split and 37 others who called it quits with their husbands.
PHOTO GALLERY
BEFORE YOU GO
'Real Housewives' Divorces
PHOTO GALLERY
'Real Housewives' Divorces
Keep in touch! Check out HuffPost Divorce on Facebook and Twitter.