Kathie Lee Gifford and Hoda Kotb's birthdays are a week apart, which means that August is a tremendously fun (read: insane) time on the fourth hour of the "Today" show.
After Gifford's wacky birthday surprise for her co-host last week, Kotb dished the birthday craziness right back.
Kotb surprised Gifford at her home shortly after 8:00 a.m. with a glass of wine and a mariachi band. Once she was in the studio, Gifford was serenaded with songs and videos featuring all the "Today" hosts wishing her a very happy birthday.
There was laughter: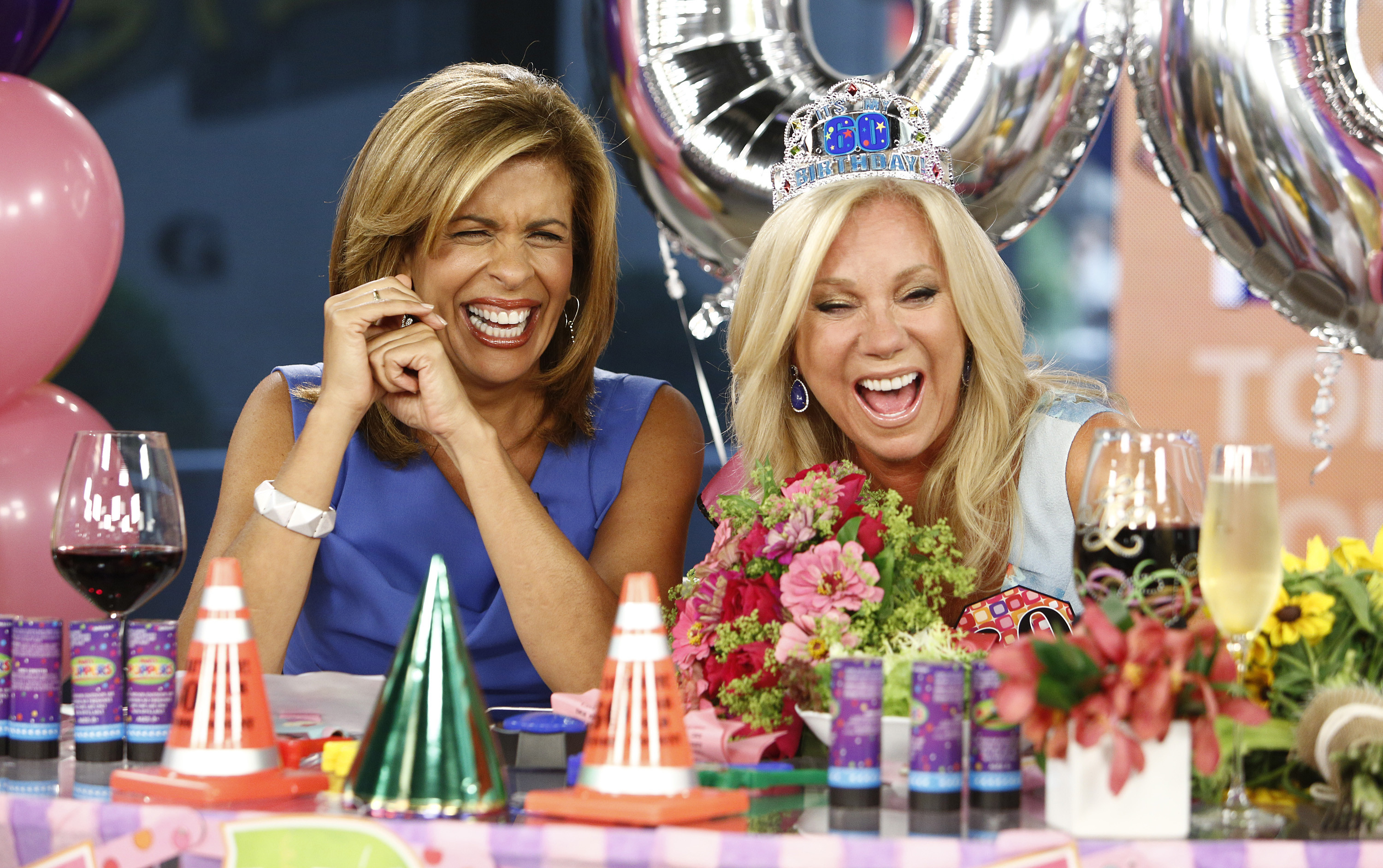 There were tears: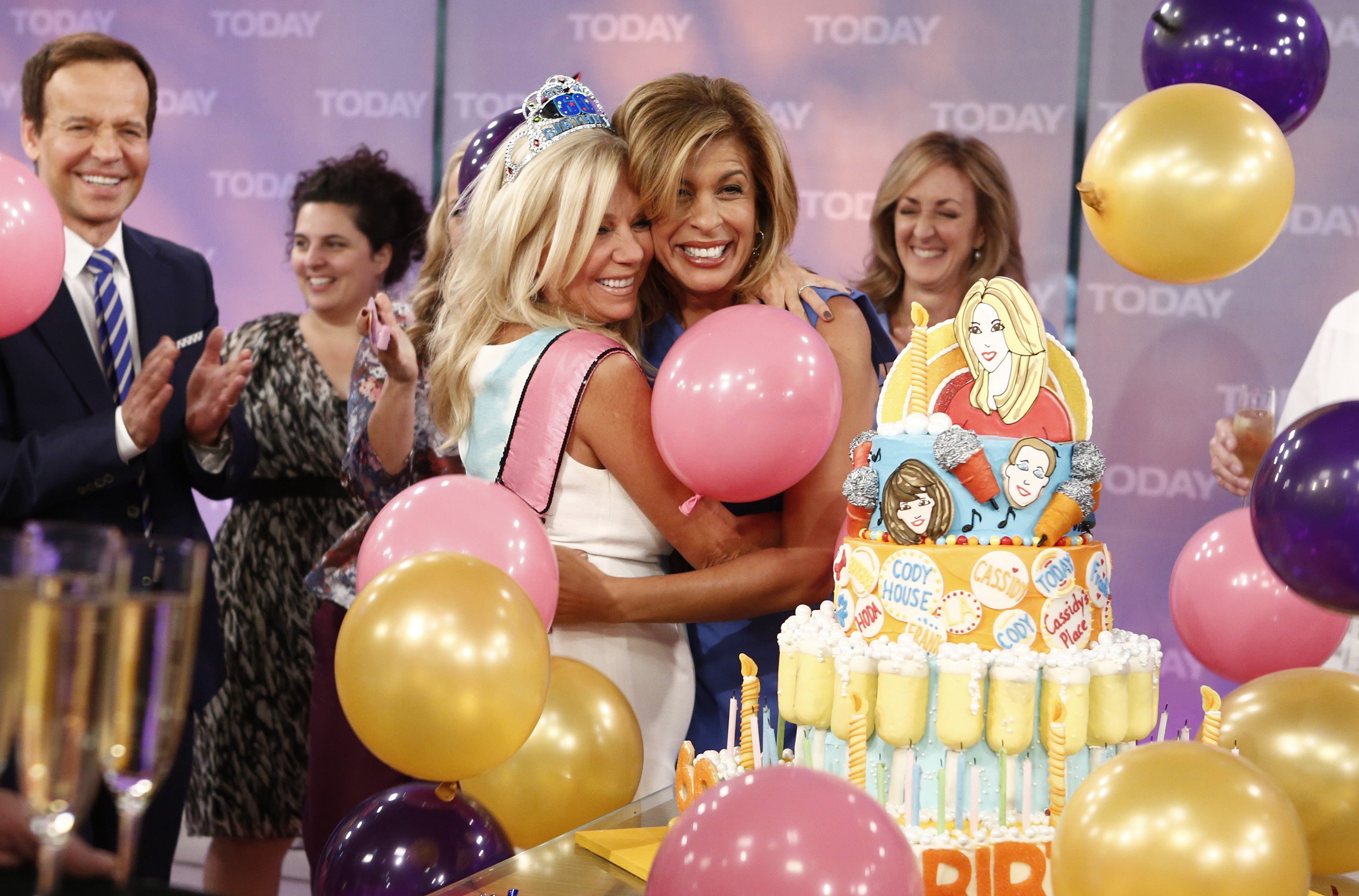 There were half-naked men: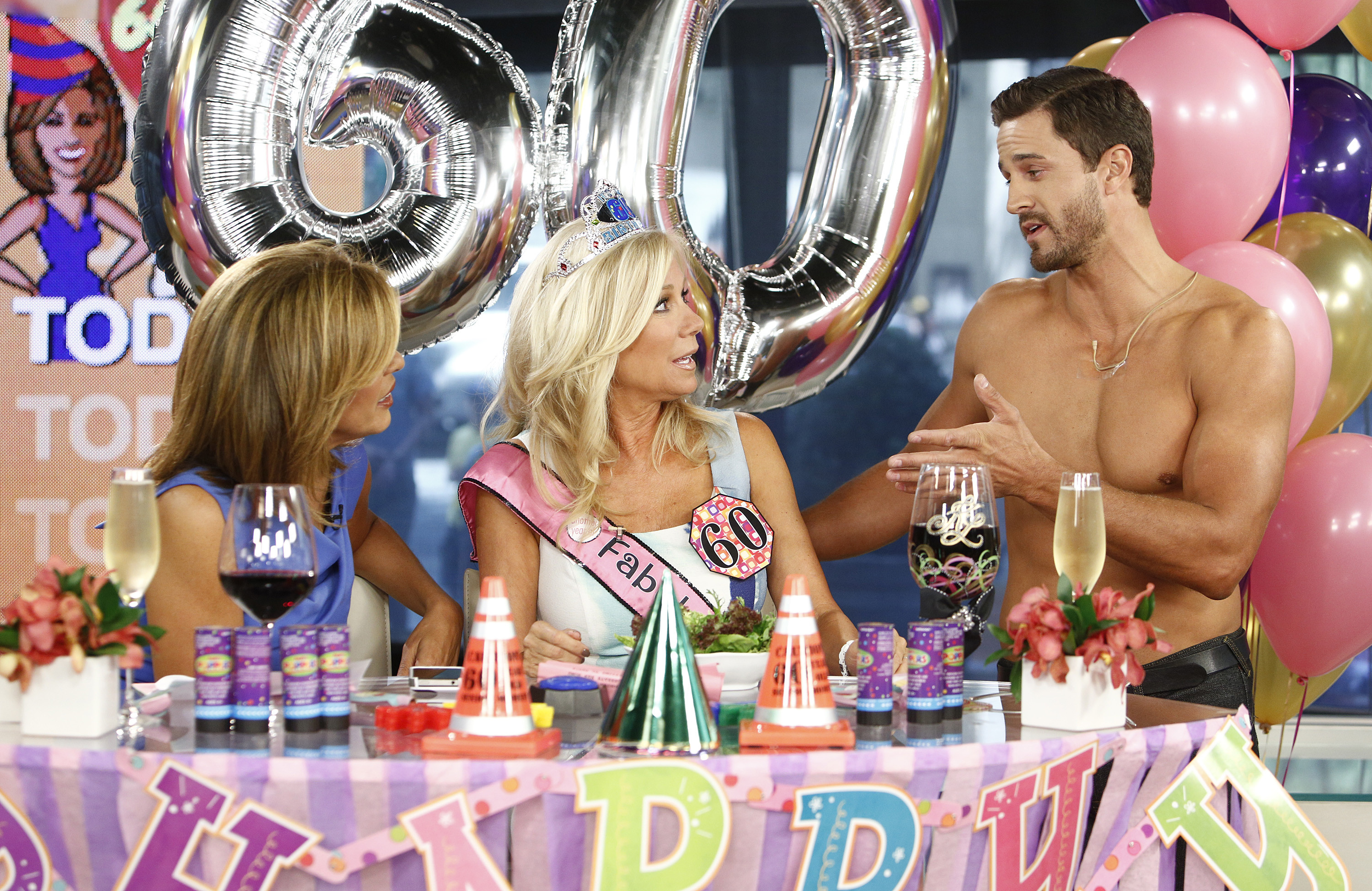 There was cake: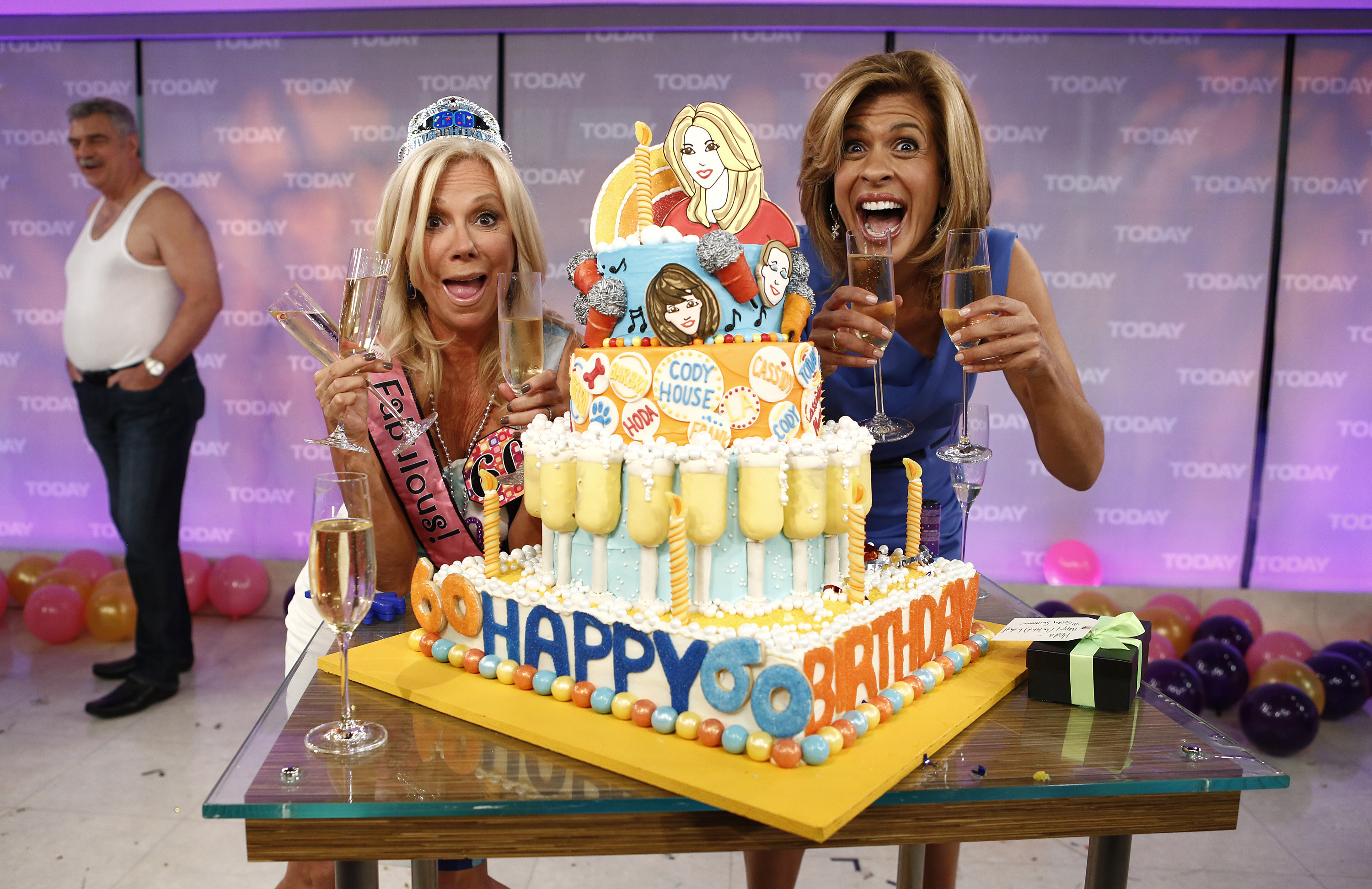 And Gifford's husband, Frank, showed up!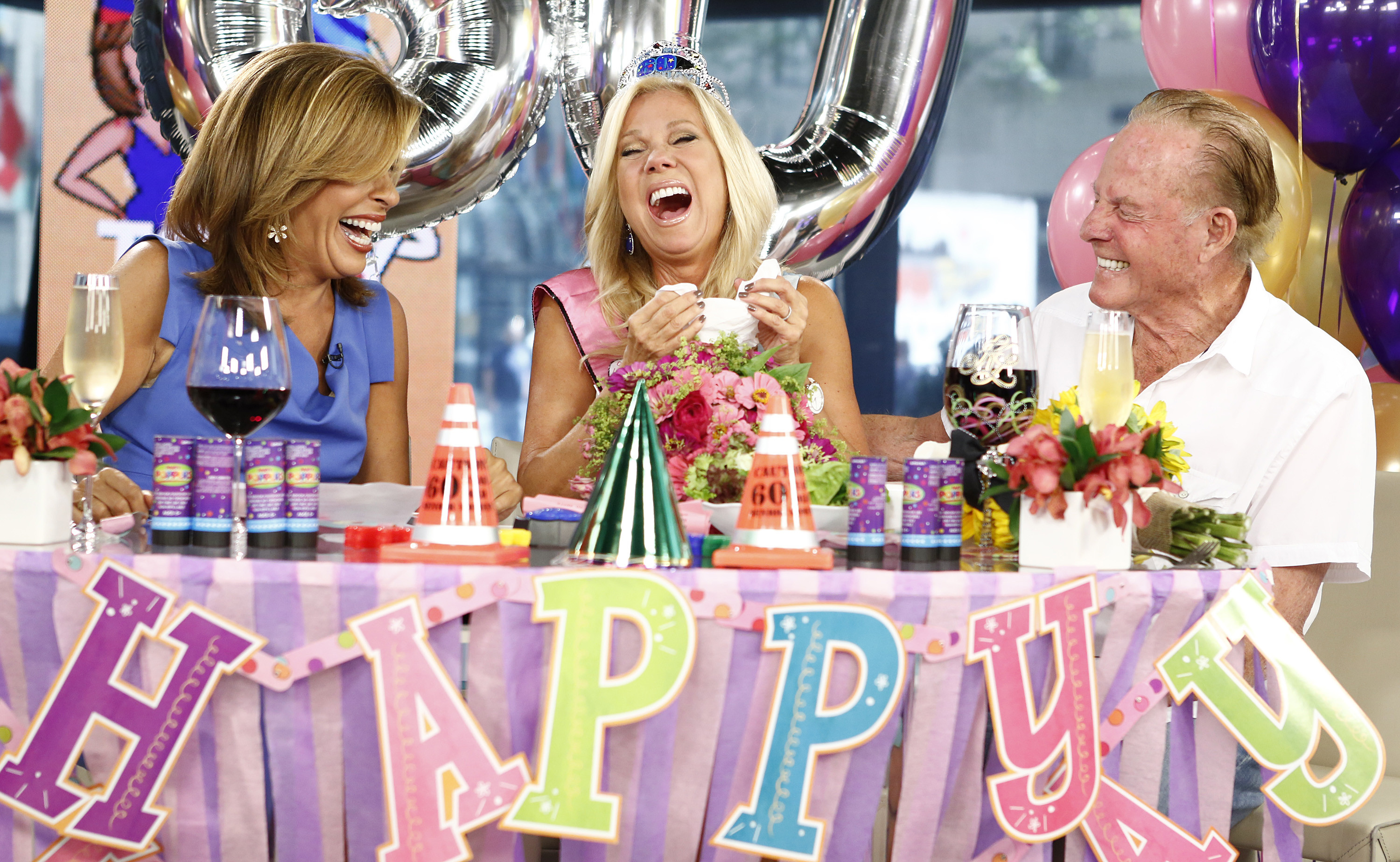 And this happened, too: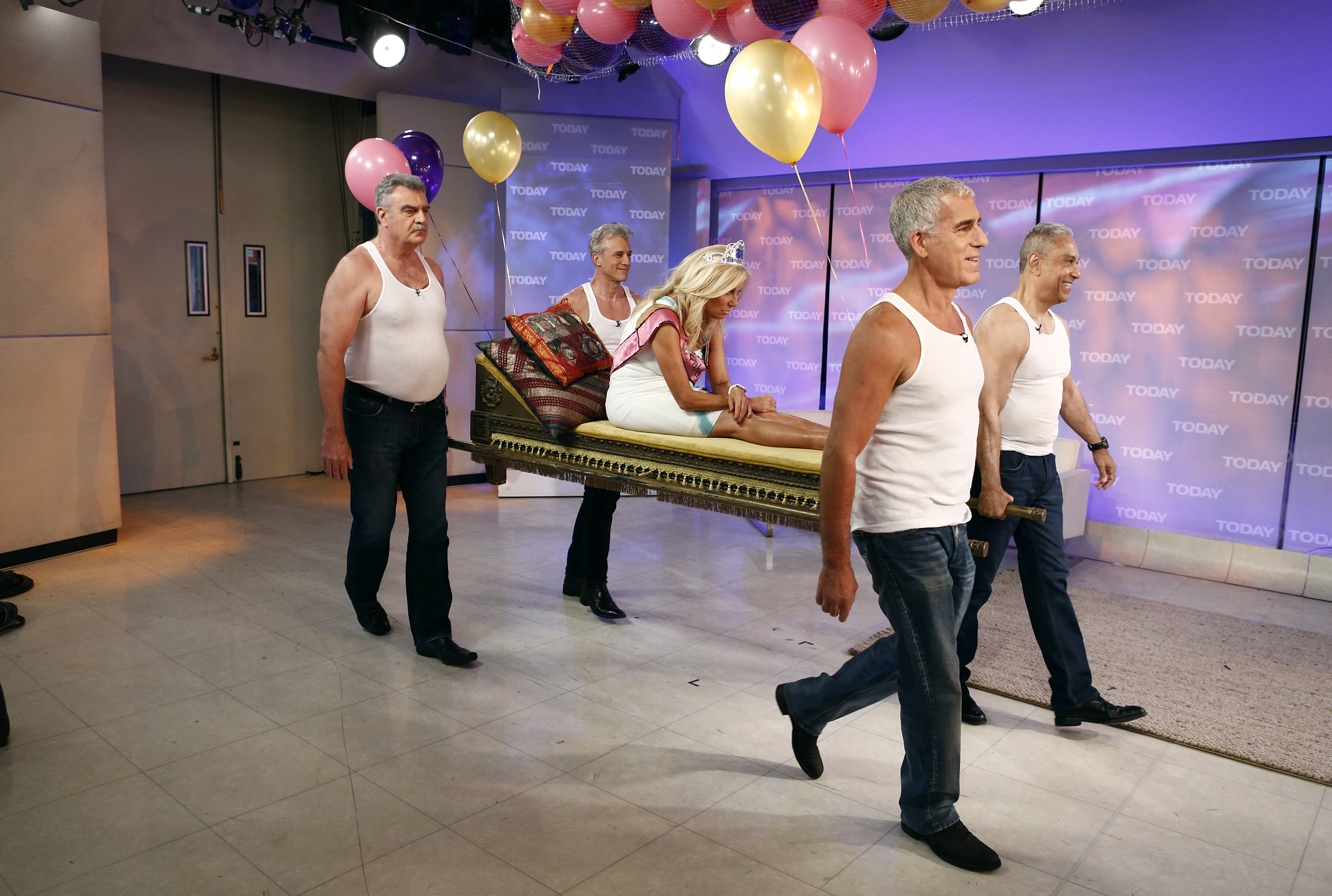 Happy 60th, KLG!