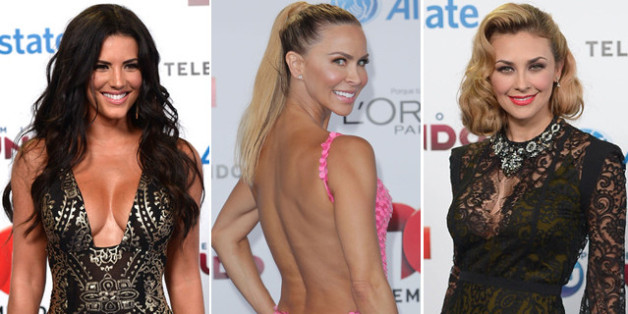 Short dresses, bare backs and plunging necklines abounded last night in Miami as Latino stars filed onto the Premios Tu Mundo red carpet.
We confess that in fact the red carpet was a cool blue but the heat in South Beach must've been rising with the tight and tiny ensembles that graced Telemundo's award show. Actress Eva Longoria received the special "ALMA de tu Mundo" (SOUL of your World) award and decided to make it a memorable night with a little black dress that revealed a little more than just her back. Venezuelan actress Gaby Espino was one of the evening's host, alongside Mexican actor Aarón Díaz, but really stole the show when she took to the blue carpet with a neckline that placed her assets front and center.
Check out a gallery of the Best and the Worst of the Premios Tu Mundo 2013 blue carpet created in collaboration with HuffPost Voces. Let us know what you think of the fashion in the comments below.
PHOTO GALLERY
BEFORE YOU GO
Premios Tu Mundo 2013: The Best And Worst Of The Red Carpet
PHOTO GALLERY
Premios Tu Mundo 2013: The Best And Worst Of The Red Carpet