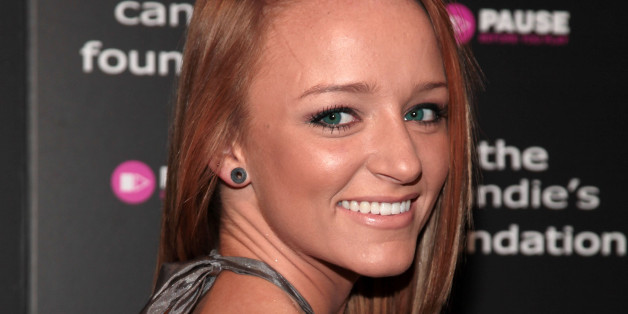 It's a big month for former "Teen Mom" star Maci Bookout, whose MTV show "Being Maci" airs tomorrow (Aug. 18). But instead of spending her time prepping excitedly for the show, the 22-year-old is battling a mysterious illness that makes it hard for her to eat.
Earlier this week, Maci tweeted to her over 1.2 million followers:
i really need to not be sick anymore... back to the doctor tomorrow! i should be on #mysterydiagnosis 😓🙏😷
Which she followed up the next day with:
this illness im dealing with is probably the most painful experience ive ever had physically 😷💊💉 and now my ass hurts from the shot too
in three days all ive been able to eat is two cups of soup and some ice cream 😖 shooooot me.
thank god for my momma.. she takes such good care of a sick maci!
But it looks like there might be some improvement in her situation, as Maci tweeted this morning --
attempting to eat solid food right now for breakfast🙏 hope it works out! 😷
Is it yet unclear what the reality star is suffering from, but she's at least attempting to put on a brave face for her 4-year-old son, Bentley. An hour ago, Bookout posted this photo to Instagram:
Also on HuffPost:
Celebs Who Were Hospitalized
SUBSCRIBE AND FOLLOW
Get top stories and blog posts emailed to me each day. Newsletters may offer personalized content or advertisements.
Learn more